D.C. Whistleblower Rocks Top Agency – Look What Border Agents Secretly Did for Illegals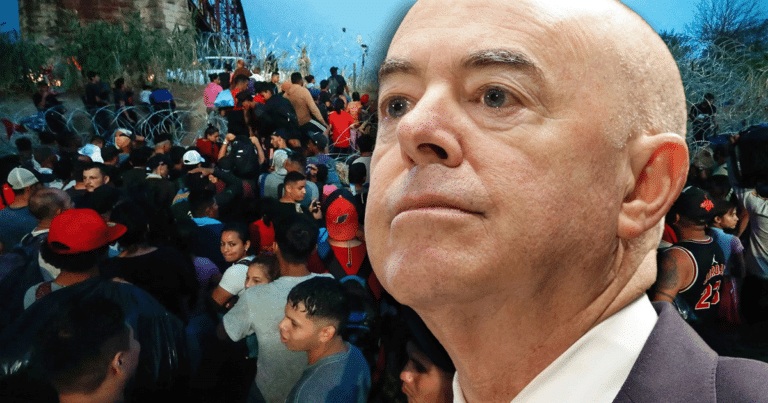 What's Happening:
Many have wondered why the Biden administration is failing to prevent the surge of migrants at the Southern border. Some suggest Biden is simply doing the opposite of former President Trump.
Others, including many Republicans, have accused the Biden administration of deliberately making the border crisis worse.
Policies set by Biden's DHS have appeared to encourage illegal entry. Border agents have become de facto doormen for millions of border crossers. Now, a whistleblower reveals it is much worse than we thought. Agents were taken off criminal cases… to do this.
From The Post Millennial:
"That's not what the special agent is alleging, that's not what she said," Hawley continued, bringing receipts. "She said that they're being taken off fentanyl interdiction, off of child exploitation cases, off of their other investigations into criminals to make sandwiches. That's her quote. You're saying this is a lie? That she's wrong?"…

Mayorkas refused to answer the question directly, and Hawley asked again if DHS agents are being used to "make sandwiches" and "babysit" illegal immigrants at the US-Mexico border…

Hawley said that his source claimed that 600 agents had been pulled from their jobs in order to "babysit" illegal immigrants.
Sen. Josh Hawley grilled DHS director Alejandro Mayorkas over a whistleblower's claims. The agent revealed that Biden's administration has taken about 600 officers off of cases protecting the border, to "make sandwiches" for migrants.
This is the latest report that suggests the Biden administration is not defending the Southern border. Instead, as many Republicans claimed, it appears DHS is encouraging the migrant crisis, forcing agents to "babysit" border crossers.
Republicans have speculated that the Biden administration wants millions of illegal migrants. Some have accused Democrats of using these migrants for cheap labor and votes. Policies coming out of the DHS appear to confirm those claims.
The latest whistleblower report will no doubt outrage Americans. About 4 to 5 million migrants have illegally entered the country since Biden took office. The administration has bused many of these migrants across the country.
Biden has provided these illegal crossers with room and board. Smartphones have been given to these migrants. And reports indicate that Biden wants to give them government-issued IDs, which might be used by non-citizens to vote next year.
Key Takeaways:
A DHS whistleblower revealed agents were taken off criminal cases to "make sandwiches" for illegal border crossers.
DHS head Mayorkas refused to admit this before the Senate but did not deny it.
This comes as the Biden administration has failed to prevent over 4 million border crossers from entering the country illegally.
Source: The Post Millennial