Moments After Trump Hit by More Charges – The Donald Fires Back with 1 Perfect Word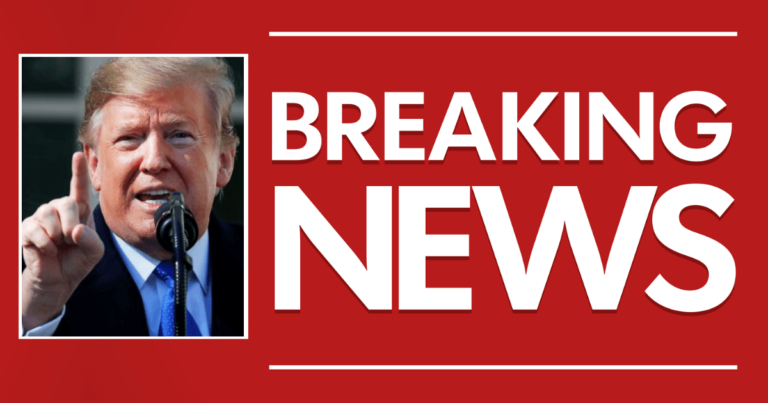 What's Happening:
Operation "Destroy Trump" continued Thursday with the Department of Justice leveling more charges against the former president. Joe Biden's attack dogs at DOJ continue to find more charges against Donald Trump in an effort to shut down his campaign.
Trump continues to improve with voters as the 2024 presidential campaign gains steam. His poll numbers are up and with each advance he takes to unseat Biden the DOJ suddenly finds more charges to file. Trump called out the abusive legal actions against him and made it clear he isn't quitting.
From Fox News:
Trump told Fox News Digital that "the charges are ridiculous, and they know it better than anyone."
"It's election interference at the highest level. They're harassing my company, they're harassing my family and by far, least importantly of all, they're harassing me."
The latest charge, according to Fox, is an additional count of willful retention of national defense information and two new obstruction counts as part of a new "superseding" indictment out of Smith's investigation into his alleged improper retention of classified records. Trump pleaded not guilty in June to 37 counts of alleged improper retention of classified records after his presidency.
Trump didn't mince words at any point in his reaction to the new charges which also came after Joe Biden's son, Hunter, lost his "sweetheart" plea deal in federal court earlier this week. Trump credited the latest allegations against him to his success on the campaign trail.
From Fox News Digital:
"This is prosecutorial misconduct used at a level never seen before," Trump said. "If I weren't leading Biden by a lot in numerous polls, and wasn't going to be the Republican nominee, it wouldn't be happening. It wouldn't be happening."

"But I am way up as a Republican and way up in the general election and this is what you get."
What the DOJ and Biden will get is a more determined presidential candidate and, if the polls hold true, an active and motivated group of voters who want Trump to take down Biden and the DOJ. Trump's campaign was quick to spell out what they believe is really behind all the charges.
From Fox News Digital:
"Deranged Jack Smith knows that they have no case and is casting about for any way to salvage their illegal witch hunt and to get someone other than Donald Trump to run against Crooked Joe Biden," a Trump campaign spokesperson said.
Trump has proven he is one tough cookie and willing to take on anything the government throws at him. Biden has proven he will weaponize law enforcement and the DOJ to attack his political opponent and even throw him in jail because that is likely the only way he will get reelected.
Trump is in a tough spot, but Biden and his leftist pals shouldn't celebrate too quickly. Months will seem like years in the final run to see who sits in the White House next.
Key Takeaways:
Trump calls new allegations 'abuse' by Biden's DOJ attack dogs.
Former president vows to fight on despite 'ridiculous' charges.
Trump continues to hold strong with voters with top poll results.
Source: Fox News