Trump Stuns Biden with Bombshell Prediction – And It's Absolutely Terrifying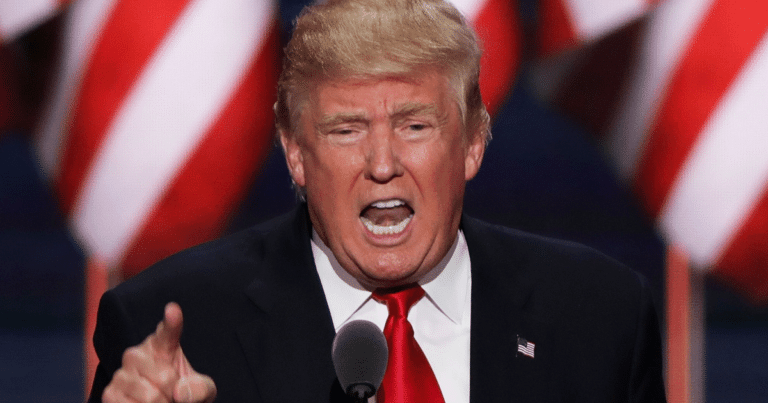 What's Happening:
Former President Donald Trump has been deeply critical of his successor's administration. But he hasn't been more vicious in his criticisms, as he's been in recent days. Trump has out-right blamed Biden for the Hamas attacks on Israel.
Trump claimed Biden's failed foreign policies have led to this war. He has accused Biden of cowering to various countries and emboldening the world's enemies.
Which, according to Trump, has led to disaster across the world stage–including Israel. But now, he is making his most dire prediction yet. He told the country that Biden would do this, to one of our biggest enemies.
From Daily Wire:
"Would somebody please inform our WORST President in history, Crooked Joe Biden, who doesn't have a clue, that while he dithers around and illegally attacks his political opponent, ME, and is always trying to blame everyone else for the MANY, MANY, MANY mistakes he has made, IRAN IS RAPIDLY BUILDING A LARGE SCALE ARSENAL OF NUCLEAR WEAPONS," Trump posted.

"… That's when our incompetent fool of a President will drop to his knees and beg IRAN for mercy. 'Please, Please, Please, Mr. Ayatollah, SIR, I will give you everything, I will do anything you demand. Don't hurt us!'" Trump added.
Donald Trump had previously blamed Biden for the Hamas attack on Israel. He claimed that Biden's weak stance on Iran had led to their support for the attacks.
Trump has gone on to claim that, if and when Iran acquires nuclear weapons, Biden will "drop to his knees" and beg Iran for mercy.
Critics have frequently questioned the Biden administration's handling of Iran. The State Department failed to secure a new deal with the nation that would prevent it from acquiring WMDs.
It appears Biden has been unable to hold Iran in check. In fact, many have claimed Biden is supportive of the rogue regime, much the way Barack Obama appeared to be supportive.
Trump has warned that Iran is rapidly building a "large-scale arsenal" of nukes. And that Biden appears to be unaware of this. Trump did not cite evidence to prove his claim but is perhaps speculating based on his knowledge of the nation.
Biden has previously claimed that Iran was not involved in the Hamas attack, despite statements from Hamas itself. It's unclear whether Biden will use sanctions or other means to restrict Iran's activities.
Experts warn that Iran could soon acquire missiles, which they might provide to Hamas.
Key Takeaways:
Trump claimed Biden will "beg" Iran for mercy after it acquires nuclear weapons.
The former president has blamed Biden for the Hamas attack.
Iran may have helped Hamas plan the attack, but the Biden administration has said it did not.
Source: Daily Wire