Pro-Hamas College Students Left Speechless – 100 College Presidents Just Issued a Stunning Statement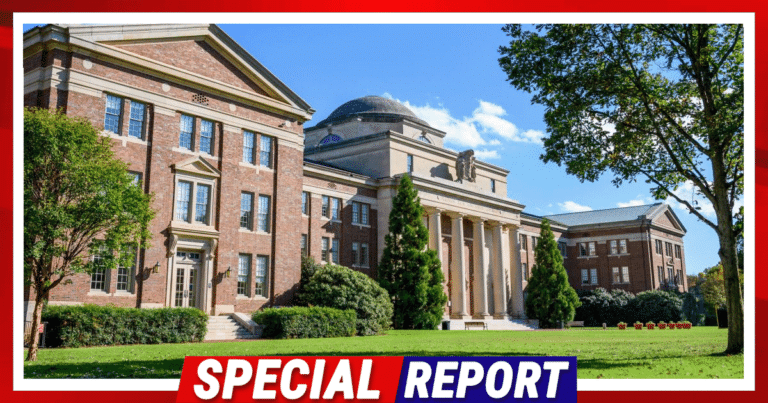 What's Happening:
Soon after the world learned of the shocking Hamas attack, people quickly started taking sides. The United States, along with other allies, quickly voiced support for Israel and its efforts to bring Hamas to justice.
But, to the shock of millions, many Americans on college campuses turned against Israel. Professors and college presidents were silent as students accused Israel of being an "apartheid state," seemingly siding with the terrorists who murdered thousands.
Some CEOs vowed to blacklist students who appeared to side with Hamas. And now, after a full month has passed, some colleges and faculty are issuing a statement.
From Daily Wire:
The chancellors and presidents of over 100 universities signed a letter in which they denounced the Hamas terror attacks against Israel…

"We stand together with Israel against Hamas," the statement from Universities United Against Terrorism reads. "We are horrified and sickened by the brutality and inhumanity of Hamas…"

While those chancellors and presidents were taking a hard stance against terrorism, other university presidents have remained silent in the face of anti-Semitism targeting Jewish students on their campuses.
Signed by the Presidents and Chancellors of over 100 Colleges and Universities and counting:

We Stand Together
With Israel Against Hamas
We are horrified and sickened by the brutality and inhumanity of Hamas. Murdering innocent civilians including babies and children, raping… pic.twitter.com/pcsPym9RLK

— Eli Klein (@TheEliKlein) November 3, 2023

Heads of over 100 colleges and universities signed a letter denouncing the Hamas attack on Israel. The letter condemns the actions of Hamas, calling it a "terrorist organization." The group stated it stands "together with Israel against Hamas."
The group of school leaders also called on other "presidents and chancellors of all U.S. and global" schools to join them by sending an e-mail.
Critics will point out it took this group an entire month to condemn something most Americans immediately condemned. The lack of a clear stance by college leaders has led to a shocking explosion of anti-Semitism on school campuses.
Many schools continue to remain silent as Jewish students are harassed and put in danger. While some students have distanced themselves from groups that attacked Israel, many more continue supporting pro-Palestinian views.
The rise of anti-Israel, anti-Semitic rhetoric and actions across the country has divided the Democratic Party. While Republicans strongly stand in support of Israel, a growing number of liberals spread the anti-Israel propaganda of Hamas. They have attacked Israel and, by association, put Jewish Americans in jeopardy.
Key Takeaways:
A coalition of 100 college presidents signed a letter condemning Hamas.
The letter comes one month after the October 7 terror attacks.
Anti-Israel movements are growing on college campuses, as many presidents say nothing.
Source: Daily Wire