Trump Makes Major Election Decision – Turns the Tables on Democrats In 2024 Move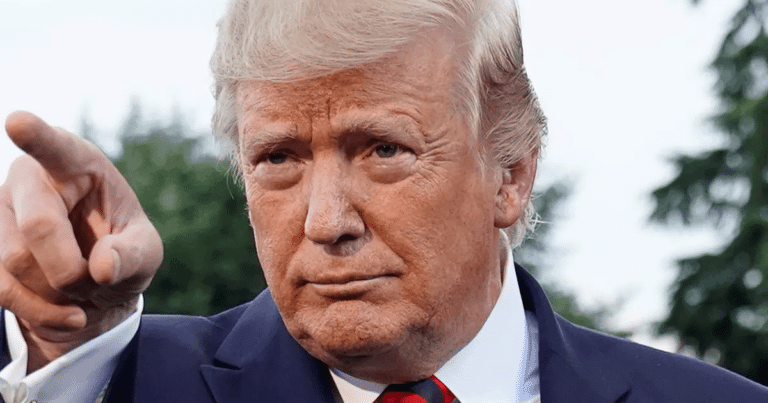 What's Happening:
It's no secret that Democrats are going out of their way to stop Trump from becoming president. Despite their claims that Republicans are engaged in "election interference," the left is weaponizing the justice system to control the outcome of 2024.
And even if the indictments fail, Democrats have plenty of tricks to get as many votes in their pocket as possible. If Republicans hope to win big next year, they cannot play it safe. Donald Trump knows this, so he is partnering with the RNC to get out the vote in a big way. And it looks like they are fighting fire with fire.
From Breitbart:
Former President Donald Trump, the leading GOP candidate in 2024, is formally backing the Republican National Committee (RNC) "Bank Your Vote" initiative to push to get as many Republicans nationwide to vote early in 2024, Breitbart News has learned exclusively.

"…That's all they wanted to do—collecting ballots. But you know what? It turned out to be not such a bad idea. This must change for us to win in 2024."
Donald Trump is supporting an effort by the RNC to get as many Republican voters to vote early in 2024. Trump called out the left's scheme to get as many ballots as they can. He said they are not interested in sharing their values with voters, hoping to win their votes. Instead, he accused Democrats of merely "collecting ballots."
That seemed to be the case in 2020. Who in their right mind thought Joe Biden was a qualified candidate for president? Not any sane American. But that didn't matter, because Democrats utilized their well-funded, sophisticated program to simply collect ballots from voters.
It doesn't matter how badly Democrats perform. They know how to win elections by harvesting ballots. They have capitalized on early voting, mail-in voting, and ballot harvesting to ensure they can never lose, especially in close races.
Trump sees the writing on the wall. Republicans can do the same thing–and win bigger. They have a message that will always beat Biden's socialism. All they have to do is reach voters who would have otherwise not voted.
Early voting might not be popular with Republicans, but it ensures as many votes for their candidates as possible. Many Republicans did not vote early in the 2022 Arizona governor's race. And on Election Day, they were unable to vote, as many voting machines in conservative districts were not working.
Gee, I wonder how that happened?
Early voting, drop-off boxes in conservative communities, ballot harvest (where legal), and mail-in ballots. If failures can do it and win, why not Republicans?
Key Takeaways:
Donald Trump is backing the "Bank Your Vote" early voting initiative by the RNC.
Republicans will be urging voters to vote early to get as many votes as possible.
Trump is stealing the left's strategy, which focuses on ballots, not values.
Source: Breitbart