Biden's DOJ Pulls Public Trump Takedown – But Are They Trying to Hide Something?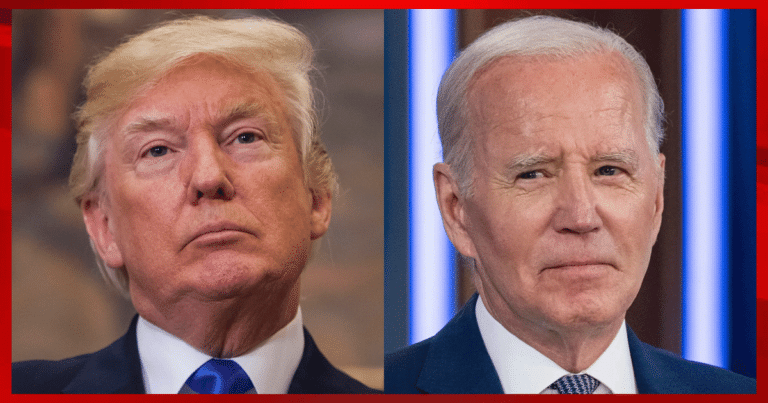 What's Happening:
Democrats must be very scared, these days. In recent weeks, more and more information has come out that is not good for Joe or Hunter Biden. In fact, this week, one of Hunter's former allies testified against him and Joe. Many Americans are coming to believe that then-Vice President Biden and his son accepted bribes from China, Ukraine, and other sources.
This kind of bombshell not only ends political careers but lands people in jail. Biden might be able to escape a prison cell, but this does not bode well for his 2024 chances (keep in mind the FBI hid news of his son's crimes right before 2020–but that protection is long gone). So, we are not at all surprised that, just a day later, the left is firebombing their biggest rival.
From The Post Millennial:
On Tuesday evening, 2024 GOP frontrunner Donald Trump was indicted on charges related to alleged efforts to overturn the 2020 election by Special Counsel Jack Smith. This indictment is on charges relating to the aftermath of the 2020 presidential election and January 6.

He was indicted on 4 counts, including conspiracy to defraud the government, conspiracy to obstruct an official proceeding, obstruction of and attempt to obstruct an official proceeding, and conspiracy against rights.
Oh, wow. Donald Trump has been indicted by Democrats… again. Are we supposed to be horribly shocked that a former president "committed" a crime? Democrats have been calling Donald Trump a criminal since 2015. They have tried to cook up some allegations against the man every year since he entered politics.
They've gone well beyond the "Boy Who Cried Wolf." They have ended up in crazy territory, throwing everything they can at the man. All, it seems, to prevent him from winning re-election in 2024.
Oh, Democrats are accusing Trump of trying to overturn the election? They've been saying that for two and a half years. Democrats in Congress held primetime hearings trying to prove that. But we have yet to see clear, unquestionable evidence that Trump was behind J6 or did anything illegal to change the election.
He talked a lot, yeah. That is protected by the First Amendment. If Democrats are trying to indict a man for complaining on social media, they are going to have to indict most of America.
Republicans are already up in arms with this third indictment. But don't be surprised to see this isn't the last. There is another case against Trump coming out of Georgia. And who knows? If they fail to nail him with four indictments, how about five? How about twenty?
At this point, Democrats can't get any lower.
Key Takeaways:
Democrats have indicted Trump for a third time, accusing him of trying to overturn the 2020 Election.
The left has long accused Trump of trying to undermine 2020, showing proof of their claims.
Most Americans believe these indictments are attempts by Democrats to steal the 2024 Election.
Source: The Post Millennial