Surprise Lawsuit Slams into FBI and DOJ – Massive Accusation Sets D.C. on Fire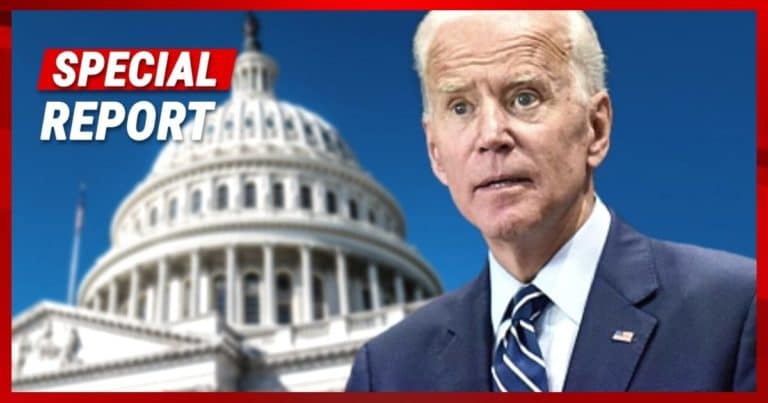 What's Happening:
How many more deep, dark rabbit holes of suspect activity in the federal government must the American people endure? A lawsuit has been filed to expose yet another apparent coverup where federal agencies are hiding alleged wrongdoing by one of Joe Biden's top administrators.
This investigation centers on what of the most outspoken key positions in the Biden administration. The lawsuit by America First Legal Foundation wants to know why the FBI and Department of Justice (DOJ) are hiding the details from the public about investigating Department of Homeland Security (DHS) Secretary Alejandro Mayorkas.
The conservative group previously tried to get the information through a Freedom of Information Act (FOIA) request but, no surprise here, it was denied. Every time one of these investigations is brought to light it exposes the depth of Biden's secretive administration.
From the Daily Caller:
"The American people deserve to have access to the files we requested to understand the extent to which Secretary Mayorkas disclosed his foreign ties and contacts, among other things," Gene Hamilton, America First Legal Vice President and General Counsel, said in a statement to the DCNF.
The statement went on to explain how disclosing these records is consistent with what the FBI did during the Trump Administration when it released investigation information for then Attorney General Jeff Sessions.
There is that double standard in law enforcement and justice under the Biden administration. He will hang his political enemies out to dry at the drop of a hat while fighting tooth and nail to hide dark secrets in his administration.
Mayorkas has been a recent target of Republicans calling for his impeachment. GOP members have accused the secretary of lying before Congress and creating broad security problems at the southern border.
America First Legal Foundation isn't going to let Biden sweep everything under the rug. The group wants everyone to know what Biden's lackeys are up to under his direction.
From the Daily Caller:
"The Secretary's dereliction of duty regarding our immigration system has turned America into a borderless nation, and every state is feeling the consequences of allowing millions of illegal immigrants to flood into the United States," America First Legal said in a statement shared with the DCNF.
America First Legal Foundation is fighting for the answers Americans want and we hope they will keep suing to expose Biden's secrets. This president must answer for the problems he has caused to our country.
Key Takeaways:
Conservative watchdog group files lawsuit against Biden team.
FBI and DOJ are accused of protecting the DHS secretary.
This group isn't holding back on efforts to expose Biden secrets.
Source: Daily Caller