After Iran Attacks Top U.S. Military Base – They Execute 1 Brutal Power Move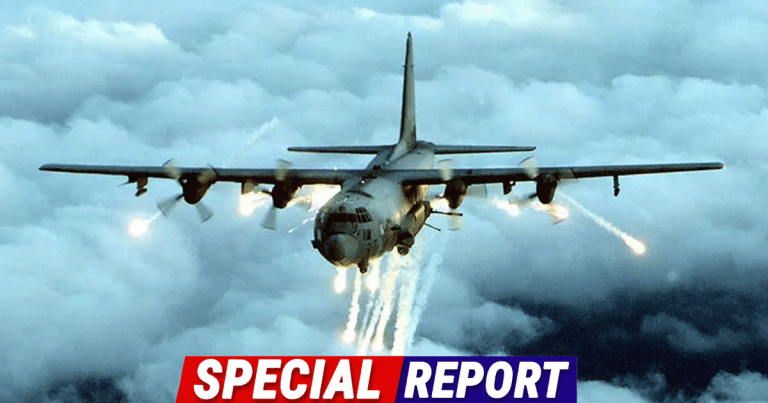 Since the United States announced its support for Israel, U.S. bases in the Middle East have been in danger.
Iranian proxies have reportedly attacked American bases numerous times. These attacks have resulted in harm to numerous servicemembers, including traumatic brain injuries.
So now, it appears President Biden is pushing back against the increasing hostility. And this might only be the beginning.
From Fox News:
The U.S. carried out airstrikes last night directly responding to an attack at the al-Asad Airbase in Iraq, killing several militants, two U.S. defense officials tell Fox News…

A U.S. defense official tells Fox News that an AC-130 gunship carried out an airstrike on a vehicle in the proximity of the base, killing an estimated five to eight militants.
A group of militants once again attacked a U.S. base in the Middle East. This was the 65th confirmed attack against Americans since the Israel-Hamas war began. The Pentagon responded by firing on a vehicle near the base.
Strikes from an AC-130 gunship reportedly struck the vehicle, killing an estimated 5 to 8 militants. These are most likely forces being funded by the Iranian regime. Groups being funded by the rogue nation are behind most of the attacks in Israel as well.
This is the 4th time U.S. forces responded to attacks by Iranian proxies. All the other strikes were conducted in Syria.
Many fear Biden's escalation in the region could result in a larger war. Reports indicate that Israel's prime minister did not want an increased U.S. presence in the region. Despite that President Biden sent numerous Naval vessels to the area. This increase in American warships provoked the attacks.
Critics have noticed the correlation between Biden's presidency and increased conflict around the world. Before Biden took office, there was little concern that the world was headed toward global war. But now, Ukraine continues to fight Russia, Israel is battling several fronts in its own land, and many fear China might soon invade Taiwan.
Key Takeaways:
The U.S. struck militants outside its base in Iraq.
This comes after yet another attack on U.S. forces in the Middle East.
There have been 65 confirmed attacks on American bases since Israel went to war.
Source: Fox News