Top Republican Makes a Bold Move – She Hands Biden Official a Jar, But It Isn't Full of Candy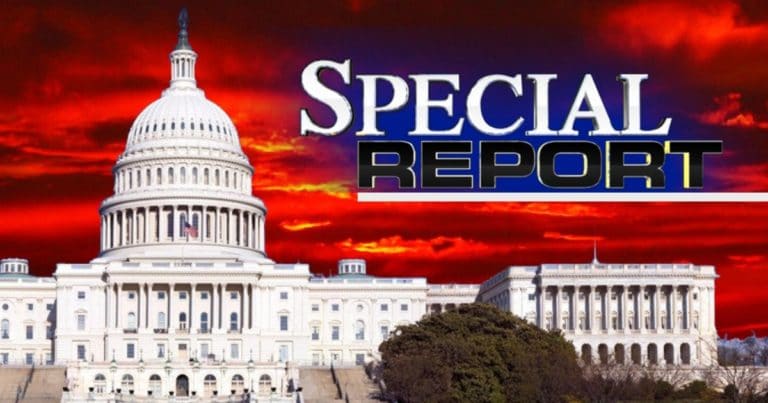 What's Happening:
Joe Biden and his parade of parrots love to sit from on high and talk about all the good they are doing for the country. Their arrogance is clearly noticeable when they are confronted with the truth of how Biden's policies hurt people.
People by the hundreds of thousands are flowing into our country and are being treated like less than human. Illegal immigrants, including children, are being marked like cattle so criminals know who they belong to once they cross the border.
Biden and his minions act as if none of this is happening, even lying to Congress. One Republican lawmaker made sure Biden's mouthpiece knew firsthand the grim reality of border crossings.
From The Daily Wire:
"These are wristbands that the cartels force people to wear when they cross the border, and if you're not wearing one and you cross the border, the cartels will take a limb or an appendage," Rep. Kat Cammack (R-FL) said.
Cammack made the statement while presenting a jar filled with wristbands in a variety of colors during a House hearing this week. She made sure Health and Human Services (HHS) Secretary Xavier Becerra knew what was in the jar. Becerra is one of Biden's top mouthpieces working to cover up any negative news about the president's failed and inhumane immigration policies.
Becerra at first thought the jar was full of candies or snacks. His ignorance magnified a claim earlier this year from DHS Secretary Alejandro Mayorkas who denied knowing about the cartel wristbands. These two lackeys are either incredibly stupid or have no heart when they lie about border issues.
Cammack did not let Becerra get away with his typical propaganda nonsense and made sure her voice was heard in the hearing.
From The Daily Wire:
This is what these people are forced to wear and it dictates what cartel they belong to, how much they have paid and they are absolutely a part of the horrors of trafficking and smuggling that occurs at our Southwest border," Cammack added.
When Becerra tried to make it sound like Biden's policies are actually helping illegal immigrant children who are often delivered to handlers and not family, Cammack slammed him again.
From The Daily Wire:
"I think this is disgusting that 85,000 children are missing, and it's on your watch," she added.
Texas is one of the states hardest hit by illegal immigration. Texas Sen. Ted Cruz chimed in his support for Cammack exposing the sickening reality of how cartels are running border immigration and not Biden and his gang.
From The Daily Wire:
"This is the latest example of the Biden administration turning a blind eye to the human trafficking crisis taking place at our southern border," Cruz said on the X platform.
Republicans need to keep hammering home the reality of human trafficking into the United States from Mexico. Drug cartels should not be allowed to continue this multi-billion-dollar industry that Biden and Democrats think is acceptable. Congress needs to take action and shut down all illegal activity at the border.
Key Takeaways:
A little jar of pretty colors exposes Biden's border policies.
Republican hammers Biden official on crimes against children.
Texas senator calls out Biden and his policies toward human trafficking.
Source: The Daily Wire