Former Obama Ally Exposes Biden – Says Joe Needs to Stop Saying This 1 Thing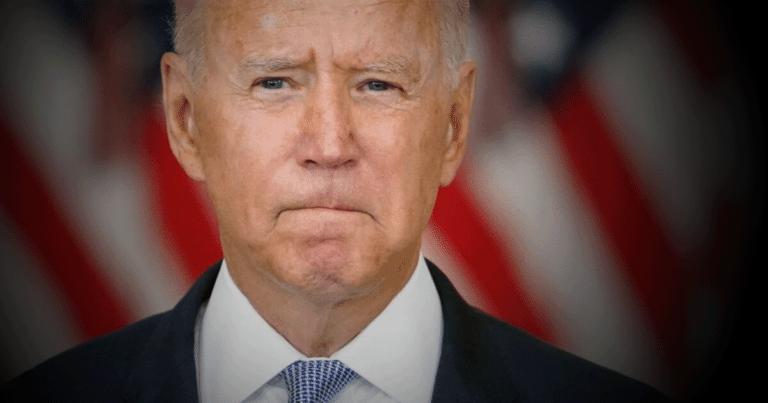 What's Happening:
Over the years of Biden's administration, the American economy has struggled. The media might have ignored the signs, but the average American has not.
Costs are skyrocketing for nearly everything. Consumer spending is down.
People are pulling back from buying plenty, as the cost of basics like rent and gas keep going up. Now, a former Obama official is giving Biden the bad news. Despite what the White House says, this is the reality.
From Breitbart:
NBC Analyst and former Obama White House Press Secretary Robert Gibbs… began by saying…  "Look, to be very blunt about this, I think the President needs to stop talking about the fact that America is back… But the truth is… it still costs a lot more money to borrow money for a car, it still costs a lot more money to pay your mortgage. And I think you've got to live where people live, and only then are you going to have the permission structure, I think, to talk really about democracy in a way that's important."
Former Obama official Robert Gibbs criticized the White House's claim that the economy is "back." Biden and his administration have been pointing to statistics and other numbers to suggest the economy is doing well.
Biden keeps claiming inflation is going down, but it is still much higher than it was when he entered office. Biden points to things like the jobs numbers but ignores rising energy and gas costs. Or the fact that banks aren't giving out loans for cars or houses.
Rent is higher than normal. Food costs continue to climb. Americans are pulling back from spending, putting pain on the commercial sector. Gibbs warned that if Biden keeps banging his "everything is fine" drum, he will lose voters.
Gibbs recommended that Biden talk about his "plan" for helping the economy. But that might not help either, given he's had four years to implement his "plan," but Americans are still struggling. There might not be a message that Biden can spread that will actually convince voters he is the right man for the job.
This is especially true if he ends up running against Trump. During Trump's first three years, he presided over a robust and growing economy. Under Biden, Americans have had nothing remotely close to that.
Key Takeaways:
A former Obama official criticized Biden's message on the economy.
He warned the White House's claim that the economy is "back" is not working for voters.
Gibbs pointed out that banks won't give out car loans and mortgages are high, among other economic struggles.
Source: Breitbart