FBI Agent Pleads Guilty to Stunning Crime – Now He's Facing Historic Federal Punishment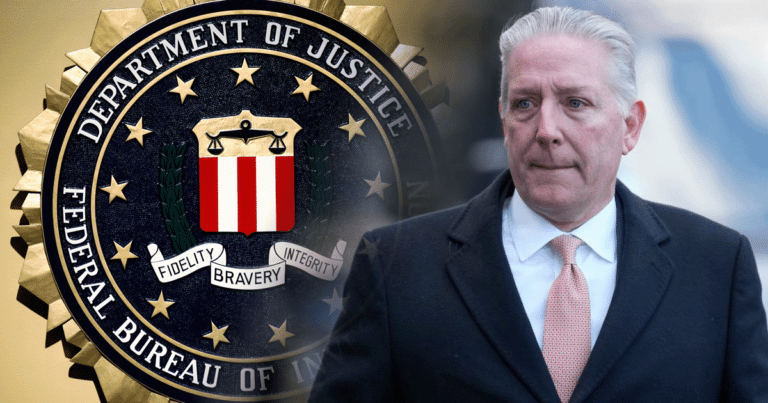 What's Happening:
While the media is going on and on about their trumped-up indictments against Donald Trump, a seemingly much more shocking trial is underway. You might remember this little-known investigation commonly called the Russian collusion hoax.
During Trump's presidency, leftists within the FBI investigated the president based on fake allegations that he was working for Russia. This even sparked a special counsel, who worked with Democrats to find evidence of this collusion.
Yet even Mueller had to reveal that there was no evidence that Trump worked for Russia. But while this investigation was going on, a very high-ranked FBI was working for Russia. And now, he is facing the music. From Breitbart:
A disgraced former senior FBI agent involved in the agency's investigation into the 2016 Trump campaign based on phony allegations of collusion with Russia is expected to plead guilty to illegally working for a sanctioned oligarch when his case is heard next week, a Manhattan federal court filing outlines…

Prosecutors in January said McGonigal, who retired in 2018, received concealed payments from [oligarch Oleg] Deripaska in exchange for investigating a rival oligarch and unsuccessfully pushed in 2019 to lift U.S. sanctions on Deripaska, as Breitbart News reported.
Wow. Charles McGonigal was the head of counterintelligence for the FBI's New York field office. In such a high position, he worked with the agency to investigate false accusations that Trump had colluded with Russia in 2016.
Meanwhile, McGonigal was receiving payments from a Russian oligarch to lift sanctions against him. Not only that, but Deripaska paid McGonigal to investigate a rival oligarch. Geez, all this was going on while Democrats were trying to pin Trump for Russian collusion?
The FBI let one of their top officials commit a serious crime, right under their noses. And they missed it for years because they were obsessed with condemning Donald Trump.
McGonigal is one of the highest-ranking FBI officials ever charged with a crime. Yet the mainstream media doesn't seem to care. They are far more concerned with questionable indictments against Joe Biden's biggest 2024 rival.
Will the left apologize for wrongly accusing Trump of Russian collusion? Will they admit they were wrong and let a real criminal run free for years? I sincerely doubt it.
Key Takeaways:
A former senior FBI agent will plead guilty to Russian collusion.
Charles McGonigal was receiving payments from a Russian oligarch while working for the FBI.
McGonigal worked with the agency to investigate false allegations of Trump colluding with Russia.
Source: Breitbart