New Biden Evidence Explodes in D.C. – Disturbing FBI Testimony Alleges Jaw-Dropping Coercion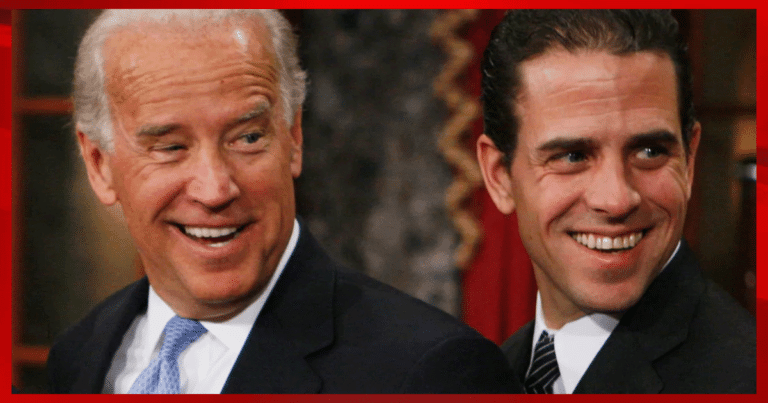 What's Happening:
New revelations of the bribery scheme conducted by Joe and his son are coming out. Republicans released the FBI document detailing what an informant knew about the arrangement with a Ukrainian businessman. Despite knowing all of this for years, the FBI never investigated or prosecuted Joe Biden.
What we are learning is simply staggering.
Simply put, Burisma was paying Joe and Hunter millions for "protection" from the then-vice president. Biden was getting rich, by selling favors to a corrupt nation's energy firm. But, as it turns out, this wasn't a case of some evil foreigner corrupting an American official. It seems, it was the other way around.
From Daily Caller:
Burisma founder Mykola Zlochevsky, the Ukrainian oligarch who allegedly bribed Joe and Hunter Biden, was "coerced" into sending them money, according to an FBI FD-1023 form released Thursday by Republican Iowa Sen. Chuck Grassley.

Zlochevsky and the confidential human source (CHS) allegedly participated in a phone call after the 2016 presidential election, in which Zlochevsky said he was "pushed to pay" the Bidens and did not want to send the money, according to the form.
So, we are learning that Burisma put Hunter Biden on their board in order to get protection and help from then-Vice President Joe Biden. That seemed to turn into a protection-racket scheme, in which Burisma had to pay the Bidens to get their help.
According to the document, Burisma's founder didn't want to pay them… at least according to what he says. It appears he was "pushed to pay" the Bidens for their help, suggesting the pressure was coming from the Bidens' side.
Not that was are at all surprised. This Ukrainian scandal seems to be just the tip of the iceberg of what the Biden Crime Family has been doing. Joe's brothers conducted all sorts of schemes for years while Joe was in the Senate. Biden bargained with China for favors to his son's businesses.
Why wouldn't he pressure Burisma for a few million, in exchange for "protection"?
If only a fraction of these allegations were coming from a Republican family, they'd already be in chains. Democrats investigated and harassed Trump over allegations made up by Hillary Clinton. Yet we have credible information about a scheme that was going on for years… and Joe Biden is perfectly safe?
So much for justice.
Key Takeaways:
An FBI information claims a Ukrainian business was forced to pay the Bidens.
Burisma's founder reported he was "pushed to pay" then-VP Joe for protection.
Biden has been implicated in a bribery scheme involving his son and Ukraine.
Source: Daily Caller