Desperate Disney Just Took Drastic Action – CEO May Be Forced to To Make 1 Survival Move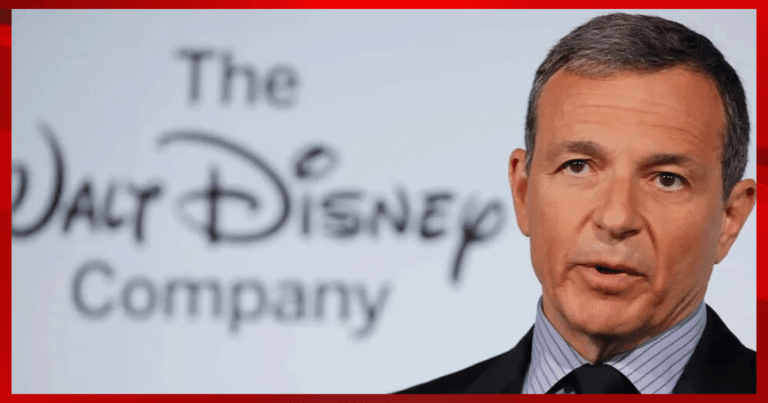 What's Happening:
I don't have to tell you how badly Disney is failing.
But if you hadn't heard, recent reports say that their last eight movies have lost over $900 million. That's not even accounting for their failed streaming platform, which has lost an estimated $1 billion. And their parks are reportedly suffering major attendance issues as Americans ditch the House of the Mouse.
All of this could have been avoided, of course, had Disney not gone crazy woke.
But things are actually getting worse: recently, returning CEO Bog Iger had to fire over 7,000 employees. The company seems to be slashing and burning to save money, rather than end its woke agenda.
And now, they are considering even more radical changes.
From The Post Millennial:
Disney extended the contract of CEO Bob Iger for two years last week, and since then he has wasted no time in admitting that the company has a difficult road ahead of it…

He said his prior 'pessimistic' predictions about the future of traditional TV had come true, noting that as CEO, he was open to the idea of selling off assets in that category, which 'may not be core to Disney.'
Included in Disney's TV portfolio are ABC and ESPN, both giants in their respective fields, as well as a number of in-house productions.
Wow, Disney really is this dumb. Bob Iger says the company might sell off its TV assets, which might include both shows and entire networks. This comes as the company loses billions thanks to unlikeable, woke content on its networks, streaming service, and in its movies.
Iger seemed to suggest that the future of the company was its movies. Yes, television is changing, thanks to streaming — but Disney's last eight movies have bombed. Its streaming service bombed. Its parks are running low.
The only thing seemingly making money anywhere right now is its TV content.
But Iger wants to sell that? Probably has little to do with what he thinks is the "future" and is just a last-ditch attempt at recouping losses. After all, these TV assets might be the only thing left worth selling!
Iger claimed that "the challenges are greater than I had anticipated." Oh, really? He didn't realize that shoving woke, liberal politics down conservative Americans' throats wasn't going to work? That race-swapping Disney princesses and making heroes like Luke Skywalker and Indiana Jones look bad was going to lose money?
This is how brilliant Hollywood has become. They've drunken their own woke Kool-Aid and they don't even realize how lost they are.
And the longer Disney keeps pushing woke content (like the upcoming race-swapped Snow White), the worse it's going to be for them.
Key Takeaways:
Disney CEO Bob Iger said it might sell off its TV assets to save money.
This comes as Disney loses billions of dollars in its streaming and movie departments.
Disney has been losing large sums of money, ever since it "went woke."
Source: The Post Millennial