Country Legend Makes Shock Donation Request – You Won't Believe What He Wants Your Money For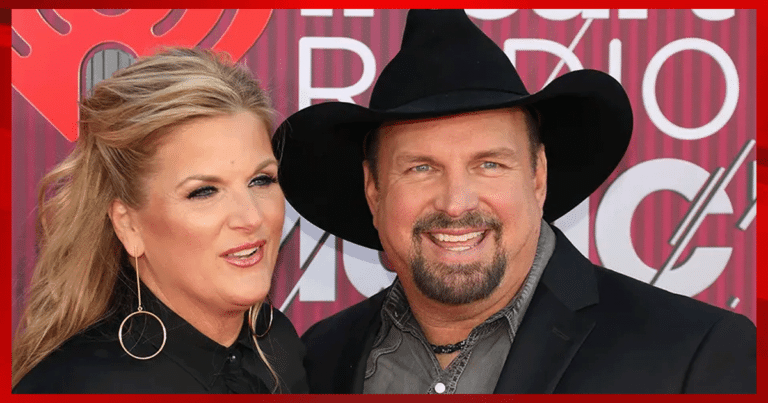 What's Happening:
Once upon a time, country music star Garth Brooks could do no wrong. That was a long time ago. In recent years, despite being a country music artist, it appears the singer swallowed the leftist Kool-Aid. He even appeared to insult Americans who, out of conscience, boycotted woke beer brands.
Well, the former legend took to social media to make a demand of all their fans. He and his wife, Trisha Yearwood, decided to use their star power to stir up donations. For what? Americans failing cities? Kids struggling to get an education? Perhaps families in the U.S. who can't put food on the table? Nope!
From Breitbart:
Country music star Garth Brooks and his wife, singer Trisha Yearwood, took to social media on Wednesday to urge their fans to donate money to Ukraine, presumably funds in addition to the over $110 billion American taxpayers have sent to Kyiv's war effort…

"We always ask for love and prayers, please keep doing that. We're also going to ask you to dig in your pockets. Be part of the greatest global relief plan mankind has ever seen," Brooks added.

Yearwood then chimed in, stating, "Everybody deserves dignity, everybody deserves a roof over their head to feel safe, you could be a part of that."
Are you kidding me? "Everybody deserves a roof over their head?" Really, Trish? What about all those American veterans who are sleeping on the streets? What about moms and dads who can't get jobs, because illegal aliens are taking them? What about Families in Democrat-run cities, who don't feel safe, because of rampant crime?
These liberals turn a blind eye to the very real problems facing hundreds of millions of Americans. But they lecture us about giving money to a nation that has already received $110 billion? Brooks claimed the resources are "spread thin."
Really? Then you give some of your considerable wealth to the "effort." Why is it that hard-working Americans have to bankroll this war? And why is it that Democrats are so eager for Americans to throw their money away to this cause, when there are real needs in our country?
Ukraine is a historically corrupt nation. Biden was brokering deals with it for years. Isn't it very suspicious that now "President" Biden is giving so much of our money to this country–and having his lackeys in the Democratic Party demanding we do the same?
Maybe good ol' Garth needs to shut up?
Key Takeaways:
Garth Brooks and his wife demanded fans donate their money to Ukraine.
This comes after the U.S. already spent $110 billion to bankroll the foreign war.
Biden had previously worked with the corrupt nation, possibly to enrich his family.
Source: Breitbart