Chick-fil-A May Have Just Made a Big Mistake – Conservatives Can't Believe They Did This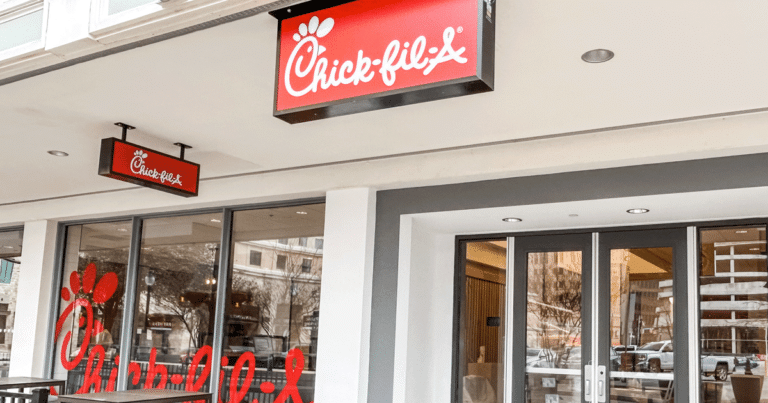 What's Happening:
In recent months, major companies have been brought to their knees thanks to American boycotts. Companies including Bud Light and Target have lost billions after they pushed woke ideology through their products or ad campaigns.
For many years, liberals have tried to take down one company, because it held to traditional Christian values. Democrats hated Chick-fil-A because its founders supported traditional marriage and other values shared by millions. But now, the company just shocked its closest supports with a bizarre statement. Could they have gone woke?
From Newsweek:
Chick-fil-A is receiving an onslaught of conservative ire after the company's Diversity, Equity and Inclusion (DEI) initiative spread across social media.

"One of our core values at Chick-fil-A, Inc. is that we are better together," reads the company's website, which now includes a DEI section. "When we combine our unique backgrounds and experiences with a culture of belonging, we can discover new ways to strengthen the quality of care we deliver: to customers, to the communities we serve and to the world. We understand that getting Better at Together means we learn better, care better, grow better and serve better."
This is pretty troubling. Leftist organizations like to grade companies, in order to pressure them into embracing woke ideas. "Diversity, equity, and inclusion" is code for "leftist politics." It means a company will not only employ gay or transgender people but aggressively champion these movements.
Chick-fil-A has long avoided backlash because it refused to be political or push leftist ideas. Even when the gay community boycotted them in the 2010s, the company stood strong. That helped make it one of the largest fast-food chains in America.
But with the posting of this new section of their website, it appears the current executives of Chick-fil-A have drunken the leftist Kool-Aid. It seems they care more about getting the approval of leftist activist groups, than stand firm in their long-held traditions.
What does this mean for the company? Expect them to air ads that feature gay or transgender people. Expect them to spread this "woke" ideology through their social networks and even in their restaurants.
How will Americans react to this news? I doubt the millions of conservatives that have supported this company for decades will appreciate this betrayal. Could a boycott be around the corner?
I wouldn't be surprised if there is.
Key Takeaways:
Formerly conservative Chick-fil-A recently posted a woke message on its website.
The company is now supporting "DEI" a concept that embraces leftist politics.
This comes as numerous companies suffer boycotts after becoming "woke."
Source: Newsweek