Bud Light Boycott Update Shocks Americans – In Unexpected Move, Parent Company Forced to Sell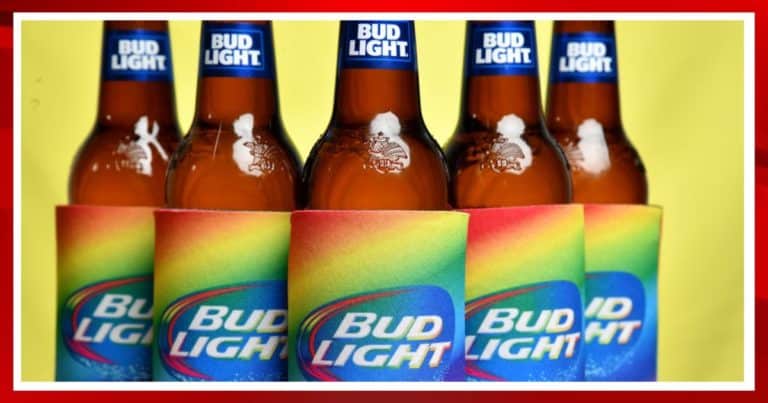 What's Happening:
Customers talking with their wallets is apparently hitting hard against big-time beer maker Anheuser-Busch InBev (AB-InBev)). After partnering with a transgender social media influencer months ago the anti-American company has lost billions in market valuation and sales of Bud Light have all but dried up.
Losing billions would cause any company to reevaluate its market position and look for ways to plug the bottom-line bleeding. AB-InBev produces dozens of beer brands, and some are now on the chopping block as the beer maker seeks an influx of cash.  AB-InBev is shedding eight craft beer brands to Tilray Brands.
From the Daily Caller:
Tilray, a Canadian cannabis company, will be purchasing Shock Top, Breckenridge Brewery, Blue Point Brewing Company, 10 Barrel Brewing Company, Redhook Brewery, Widmer Brothers Brewing, Square Mile Cider Company and Hiball Energy. The deal is expected to be finalized in Sept. 2023 for $85 million, according to a Tilray 8-K filing.
We can't wait to see the memes combining a beer maker with a cannabis peddler. Let the comic relief commence as former Bud Light faithful consumers laugh it up. Employees for AB-InBev may not be laughing, according to the Daily Caller, as the beer maker included employees, breweries and associated brewpubs in the sale.
How much worse can it get for Bud Light, the former number one beer in America, and parent company AB-InBev? Anyone can speculate why the beer maker sold off craft beers only at this time, but who knows if it was because no one wanted Bud Light or because AB-InBev execs still believe they can rebuild the brand.
Weed enthusiasts are sure to celebrate this purchase as they'll have plenty of options to drink to their happy state of mind. AB-InBev execs on the other hand may have to try out some Tilray products to escape the pain of their stupidity when it comes to marketing to their core base of customers.
You have to wonder if the cannabis company will be able to expand the craft beer line with a blend of weed and hops on tap. That could be one really mellow pale ale.
Key Takeaways:
Bud Light parent company plans to sell multiple craft beer brands.
Deal creates cash for big-time beer maker that has lost billions.
Canadian cannabis company buys eight AB-InBev craft beer brands.
Source: Daily Caller