Biden Given a Laughable New Nickname – It's The Most Absurd Thing You'll See Today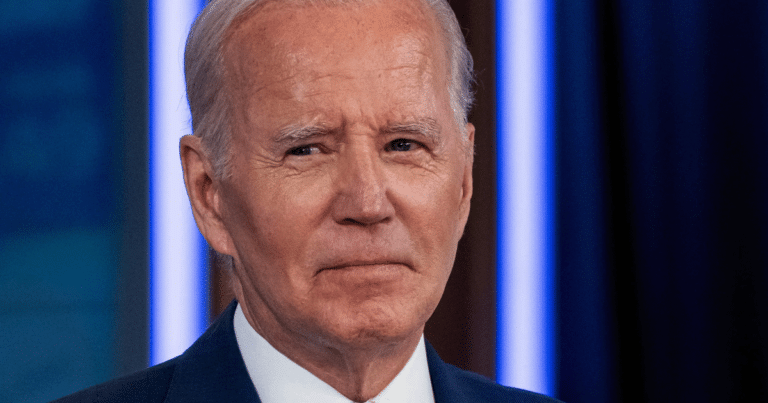 What's Happening:
Joe Biden has been called many things, by many people. Most of the Democratic establishment call him a "successful" president. Some rabid Democrat supporters, such as Rob Reiner, claim he is the "greatest" president we've ever had.
Donald Trump has given him numerous nicknames, as have many Republicans. Perhaps you have a nickname for him. Plenty have referred to him as "Brandon." You probably know why.
But in a recent op-ed on news website The Hill, Fox News contributor Juan Williams decided to give Biden a nickname of his own. And, in usual Williams fashion, he defied logic to play on readers' emotions.
From The Hill:
Twenty-five years ago, novelist Toni Morrison famously labeled Bill Clinton as "the first Black president."

The first actual Black president, Barack Obama, would come later. But Morrison's memorable one-liner still gets laughs. It was a smart way to say that Clinton broke new ground by elevating Black leaders and policies that helped Black people.

By Morrison's standard, President Joe Biden is our nation's third Black president.
Juan Williams, long-time news commentator, called Joe Biden the "third black president." He is nodding to a quote by Toni Morrison, who once claimed President Clinton's policies helped black Americans so much, that he was our "first black president."
Williams is claiming Biden's policies have also "broke new ground" by "elevating" black Americans.
During his 2020 presidential campaign, Joe Biden claimed black voters "ain't black" if they sided with Trump over him. Biden stunned listeners with stories of his interactions with black children growing up, claiming they would love touching the hair on his legs.
Biden received years of backlash when he infamously called Barack Obama "clean" and "articulate." The Democrat once said "poor kids" are "just as bright and… talented as white kids." He recently referred to rapper and actor LL Cool J as "boy."
Biden was once bashed by his future vice president for opposing busing for minority children to schools in white neighborhoods. Despite his claims, fact-checkers have not been able to prove Biden's influence in the Civil Rights movement.
Currently, Biden has been blamed for leaving the Southern border unsecured. The massive influx of migrants poses a threat to working-class Americans, including black Americans. Biden's spending and economic policies have driven up the cost of most products, putting a strain on black families.
Biden's anti-fossil fuel agenda has driven up the cost of cars and has led to a historic auto workers strike. Critics claim this will lead to more high costs and weakening wages–which will hurt black Americans along with everyone else.
Critics have blamed Biden for doing seemingly little to fix the crime epidemic in large American cities, which has destroyed business and left many Americans–including black Americans–in desperate situations.
Is that what Williams means by "elevating" black people?
Key Takeaways:
News commentator Juan Williams called Joe Biden the "third black president."
He claimed Biden, like Clinton, "broke new ground" to "elevate" black Americans.
The comment triggered derision and mockery by users online.
Source: The Hill