After Ben Carson Gives His 2024 Endorsement – He Makes 1 Disturbing Prediction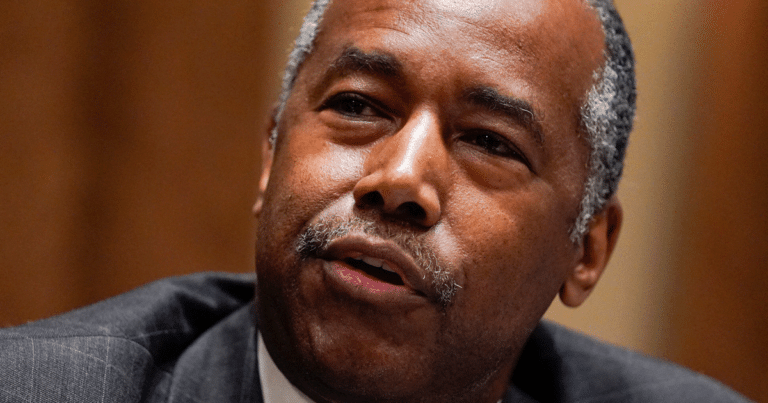 What's Happening:
Be Carson is a former neurosurgeon and White House official. He is respected by many in both the medical community and the American public. Carson developed life-saving procedures and performed history-making surgeries.
He also helped save many inner cities in America, during his time as leader of HUD. Carson implemented "Opportunity Zones" that brought investments and jobs to cities in need.
Recently, he spoke at a campaign rally in Iowa–the first major GOP primary state. The respected conservative was on hand to make his 2024 endorsement.
From Daily Wire:
Retired neurosurgeon Dr. Ben Carson endorsed former President Donald Trump's 2024 presidential campaign during an Iowa rally on Sunday…

Carson… gave the GOP frontrunner his "most confident and full endorsement" while introducing him at a campaign rally in Sioux City, Iowa.
Ben Carson spoke at a Trump rally in Sioux City, Iowa. He gave a "full endorsement" to the former president, who is the current GOP frontrunner. While speaking, however, Carson gave a serious warning and prediction about America.
From Daily Wire:
The former GOP candidate blasted the Biden administration's border policies and told the crowd that under Trump, the United States had a secure border. Carson said it's almost certain that terrorists have flowed through the border during Biden's three years in office, quipping it would be "terrorist malpractice" if they weren't already planning something.
Carson commented on the Biden administration's approach to the border. He warned that because of Biden's policies of letting in millions of migrants, that it was "almost certain" that terrorists have entered the country.
The former White House official warned that it would be "terrorist malpractice" if these figures weren't planning some kind of event.
This comes as many Republicans raised the alarm about the border, in the aftermath of the Hamas attack in Israel. Many have pointed out that, thanks to Biden's lax border enforcement, Middle Eastern terror groups have an easy time entering the United States.
Because America is a strong supporter of Israel, these terror groups will want to strike us as well. There have been no reports by federal forces of an impending attack. But while the border remains overwhelmed by illegal crossers, the fear of terrorism is only growing.
Carson made this point to praise Trump, whose strict border policies often divided Americans. While Trump was president, the Southern border was heavily secured.
Key Takeaways:
Ben Carson endorsed Donald Trump for president in 2024.
Carson formerly served the Trump administration as head of HUD.
The famed neurosurgeon warned that Biden's border policies could lead to an attack.
Source: Daily Wire