2024 Candidate Unloads Surprise Announcement – It Has An Immediate Impact on the Election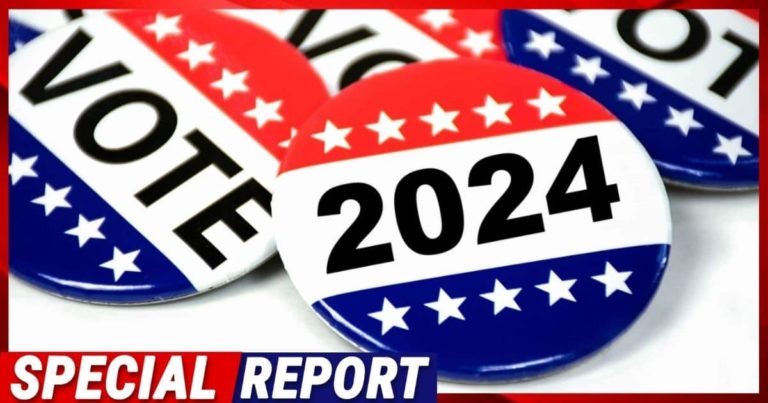 What's Happening:
The field of Republican candidates is constantly working to gain ground on the commanding front-runner, former President Donald Trump. Every dollar in donations and every new poll are anxiously awaited by GOP candidates who face an uphill battle.
Some candidates have made inroads against the field, but Trump remains far in front in every major poll. GOP candidates have used the presidential primary debates as a stage to reach voters and possibly shift voter sentiment in their favor.
Trump has shunned the debates and remained in the lead. One contender who has made headlines recently is considering the same option and it could impact the Republican primary: Vivek Ramaswamy has announced he has not committed to the Nov. 8 debate showdown in Miami.
From Fox News:
"I'm considering my options," Vivek Ramaswamy said of the debate. "We'll evaluate whether participating in that third debate really is something that moves the ball."
The multimillionaire biotech entrepreneur and first-time presidential candidate isn't looking to drop out of the race. He made the debate comment after filing to place his name on the presidential primary ballot in New Hampshire.
Trump continues to outpace the GOP field in polling and fundraising for the Republican nomination as he makes his third straight White House run. He previously touted his commanding lead over rivals as reason to skip the first two debates. He has already announced he will not be on stage for the third debate.
Ramaswamy said Wednesday that he has reached the criteria for the third debate but may join Trump in opting out. Internal discussions within his campaign have focused on whether he should participate in the Miami showdown.
Ramaswamy faced harsh criticism from some onstage rivals at the first two debates. According to Ramaswamy, he is focused on what "best advances substantive debate for the future of the Republican Party and for the future of our country," and his campaign is reviewing how to make that happen.
The RNC announced Monday that it selected NBC News, Salem Radio Network, the Republican Jewish Coalition (RJC), and Rumble as partners for the debate. The event will be at the Adrienne Arsht Center for the Performing Arts of Miami-Dade County.
The third debate signals that the primaries are drawing closer. Following the debate, candidates will have just two months before primary elections start rolling. The Jan. 15 Iowa caucuses is the leadoff contest in the 2024 GOP presidential nominating calendar.
Key Takeaways:
Unexpected comments from GOP candidate could impact the third debate.
Ramaswamy weighing whether participating in the debate "moves the ball."
Trump leads the field and again will not be on the stage in November.
Source: Fox News