Democrats Suffer Earth-Shaking Poll Shift – In Just 10 Years, GOP Scores 65-Points Swing with Hispanic Conservatives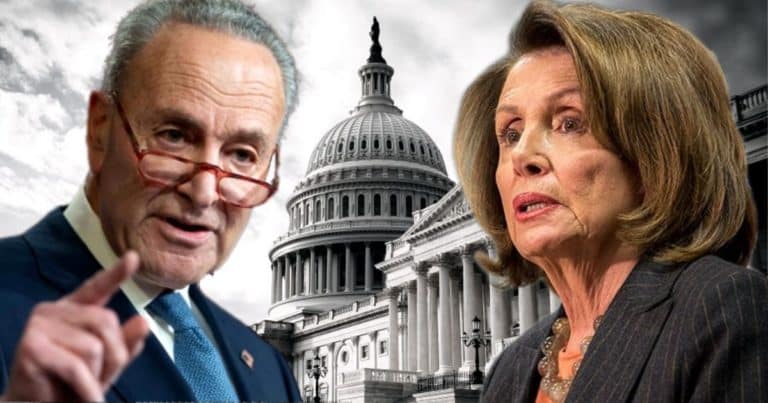 What's Happening:
There have been numerous signs that major shifts are taking place among American voters. Biden's shocking failure to make good on a single campaign promise has been alienating groups that were once considered loyal voters.
We found out recently that Democrats have lost a large portion of black voters. But that's just the beginning. Biden's failing economy and border policies have been the icing on the cake of years of broken promises. And one major group has decided it's time to move on.
From Breitbart:
A recent poll found that Hispanic conservatives would favor Republican control of Congress over Democrat control by 56 points, giving the Republicans a 65-point swing in the past decade.

Conservative Hispanics have shifted from lean-Democrat voters to Republican-base voters.
This was maybe the most fascinating finding from our recent NBC News/Telemundo poll:

Conservative Latinos went from D+9 in congressional preference in 2012 (per our merged polls), to R+56 now.

That's a net 65-pt swing https://t.co/trrTJNWc88 pic.twitter.com/eY7polS34m

— Mark Murray (@mmurraypolitics) October 5, 2022
Democrats are shaking in their boots, right about now. Once upon a time, conservative Hispanic Americans leaned toward supporting Democrats.
That's back when Democrats would at least pretend to be moderate.
These days, though, Democrats call conservative "domestic terrorists" and "threats to democracy." They push far-left policies that have destroyed the economy and left border towns in ruins.
So, a massive swing has taken place among Hispanic Americans. According to one recent poll, conservative Hispanics prefer Republicans in Congress by 56 points.
That is a whopping 65-point swing since 2012. That might seem like a long time, but such a dramatic swing over just ten years is huge.
Since 2012, Democrats have given up pretending to be moderate. They've stopped working with Republicans and finding compromises.
They have embraced progressive views that are not compatible with many traditional Hispanic Americans, who value family, faith, and a thriving economy.
Don't forget that many Hispanic Americans hail from communist countries. They came to America to escape the ravages of those corrupt regimes.
Yet Democrats are trying to wholesale import those same principles to the United States. Why would any conservative Hispanic American support that?
This spells big trouble for Democrats this November. Biden has managed to further erode support from Hispanics, thanks to his miserable failures.
Democrats can't count on this bloc for votes. Even in reliably blue districts, we might see major upsets and Republican victories.
Key Takeaways:
Conservative Hispanics support Republicans in Congress by 56%.
This is a 65-point swing from their views just a decade ago.
Democrats' and Bidens' far-left views have eroded support from this critical group.