Unexpected Hero Rescues Shot Police Officer – Teenage Girl Leaps into Action, Saves the Day and His Life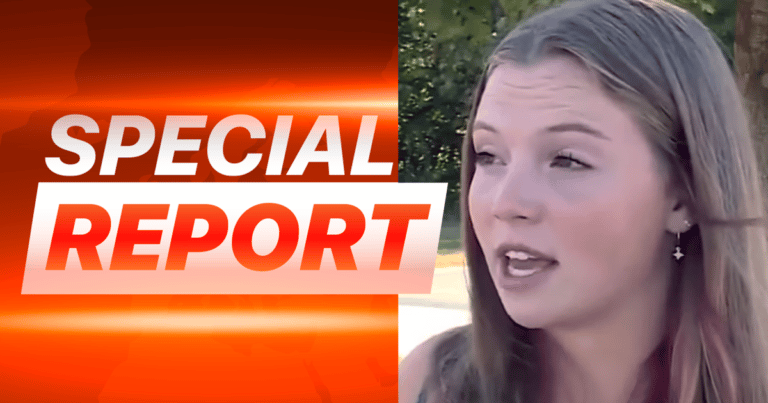 What's Happening:
The mainstream media would have you believe the average American is a sitting duck. That, when push comes to shove, most of us aren't willing to jump into action.
We've heard too many stories to know that just isn't true. And add this one to the list.
Seventeen-year-old Ava Donegan was in Excelsior Springs, Missouri shopping with her boyfriend. When, out of the blue, they heard gunfire. Two police officers were confronting an armed suspect. The suspect opened fire, striking one of the officers.
That's when Ave jumped into action. From The Western Journal:
A 17-year-old Missouri girl used what her father taught her Saturday night as she found herself in the middle of a crime scene in which an officer was shot…

Two officers were trying to arrest a man wanted for assaulting a police officer. The driver shot one officer in the shoulder and the wrist…

"Somehow, I blinked my eye and the cop who was shot was right in front of my car. He was asking me to get out and help put his tourniquet on," she said…

The teen assisted the officer with the tourniquet and helped him take off his vest and then radio in the incident.
As it turns out, Ava's father is a medical professional at University Health clinical care. He had trained her how to respond to incidents just like that. The young woman said that the training kicked in instantly, like a lightbulb going on. Her dad even trained her on how to apply a tourniquet, the very thing that saved this officer's life.
The police officer was taken to the hospital and underwent surgery. The procedure went well and he is on the mend. The suspect involved in the shooting was stopped by the other officer, who struck him in the head.
These kinds of stories happen all the time in America, but we rarely hear about them. Regular, everyday citizens are ready to step in and use their skills. Sometimes, it's for something simple, like helping a neighbor. Other times, it is a life-and-death situation. Most of us don't experience those most of the time. But let this story inspire you to always be ready to help.
You never know when you might save a life.
Key Takeaways:
A 17-year-old girl helped save a police officer who was shot twice.
Ava Donegan applied a tourniquet to the cop, who had been shot in the shoulder.
She had been trained how to apply one, thanks to training from her father.
Source: The Western Journal