New Replacement For Tucker Carlson Revealed – This Proves Fox Is In Deep Trouble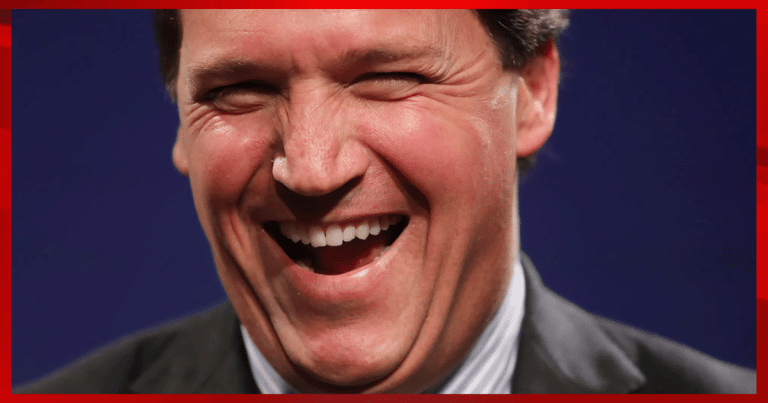 What's Happening:
I think it's safe to say Fox News made a huge mistake when they axed Tucker Carlson. Rumors suggest Rupert Murdock fired Carlson himself, to throw his weight around. Another report claims Fox News fired Carlson as part of its settlement with Dominion.
Regardless of the reason, Fox News' ratings have tanked ever since they removed Tucker.
For his part, Tucker plans on launching his own show on Twitter. He is sure to bring in millions of viewers on a platform he believes will protect his free speech. Well, what is Fox News doing? They killed the goose that laid the golden egg. And now, they are sorely regretting it.
From The Wrap:
Will Cain, co-host of "Fox & Friends Weekend," is the next Fox News host to take a turn subbing in Tucker Carlson's old 8 p.m. primetime spot, TheWrap has exclusively learned.

Cain is the fourth host to hold down the fort while Fox News searches for a permanent replacement for Carlson, who was booted along with ratings juggernaut "Tucker Carlson Tonight" last month in the wake of Fox's legal settlement with Dominion Voting Systems. Brian Kilmeade was the first in rotation, followed by Lawrence Jones and Kayleigh McEnany (who wrapped her turn this week).
Lol, wow. Fox News has picked a fourth person to host the time slot once held by Tucker Carlson. Every previous host that had filled in saw ratings plummet. Now, they are scrambling to find someone that might be able to recoup some of the viewers they lost.
Tucker was apparently fired for speaking his mind too frequently. Carlson said as much during the two videos he posted since leaving Fox News. Chances are, Fox is trying to replace a free thinker like Tucker with yes-men, who wouldn't dare challenge the network.
How's the working out for them? They've lost millions of viewers since canceling Tucker. And none of these new hosts, even well-known figures from the network, are a better fit.
If Fox News was run by smart people, they'd do what they could to bring back Tucker Carlson. But we know they won't. Tucker is free. He will launch whatever show he wants and reap the benefits.
Fox News? They will continue to become as relevant as CNN.
Key Takeaways:
Fox News has picked a fourth person to fill Tucker Carlson's former time slot.
The network suddenly fired Tucker weeks ago, and has been unable to find a replacement.
Reports indicate Fox News has lost millions of viewers since firing Carlson.
Source: The Wrap