Trump Debuts His Own "Truth Social" Network – And Donald Will Send His First Message "Very Soon"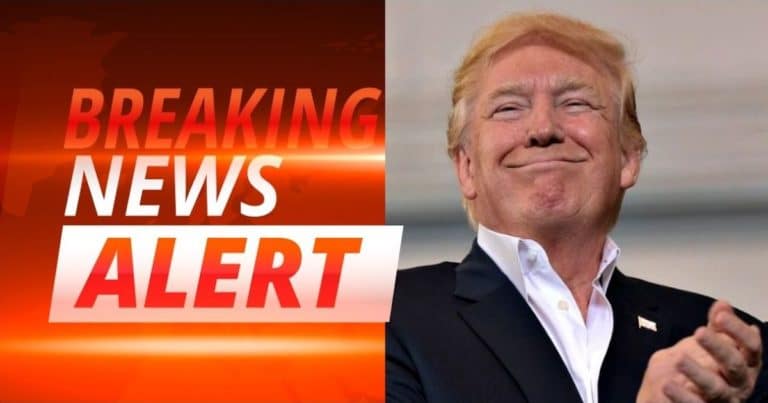 Former President Donald Trump's battle with social media networks is ongoing. He was booted off Twitter and other platforms, and ever since he's promised to launch his own network.
He made the announcement earlier this year and his supporters have anxiously awaited the new platform's launch. For some time, though, it didn't look like it would happen.
But it's definitely happening now — and Trump's new network has a fitting name.
It's called the "Truth Social" media platform, and the launch is coming soon. If it flies, Trump won't need Twitter (or any other major platform) to connect with his followers.
It was the Jan. 6 incident that caused the social media mega-corporations to ban Trump, and he wasn't too pleased.
His supporters were upset as well, and many made the point that these platforms would allow posts from confirmed terrorists (such as the Taliban), but wouldn't allow the President to participate.
That's why Trump is fighting back with Truth Social.
And according to his announcement statements, the former POTUS is definitely looking forward to taking on Big Tech.
As he said in a press release (from The Hill):
I created TRUTH Social and TMTG to stand up to the tyranny of Big Tech.

I am excited to send out my first TRUTH on TRUTH Social very soon.

TMTG was founded with a mission to give a voice to all.
Earlier this month, Trump asked a federal judge to force Twitter to reinstate his account, though we haven't heard a decision on that case just yet.
It may not matter, though, because if Truth Social takes off, Trump's supporters will finally have a home, and the former President himself will be able to communicate effectively with his constituency.
It would also go a long way toward boosting his re-election chances, if he decides to run for President again in 2024.
The first step for the new platform is a beta launch, where "invited guests" will be allowed to test it out in November. Currently, Truth Social is slated for a full launch in the first quarter of 2022.
On top of this, the Trump Media & Technology Group announced a subscription-based video service called TMTG+, which will deliver "non-woke" programming.
This is precisely what many of Trump's followers want, and what millions of Americans want as well: an escape from the woke regime that continually assaults the populace 24/7 with its propaganda.
For that reason, both of Trump's ideas might work out extremely well.
At the very least, he'll offer citizens an alternative to the existing social media and entertainment networks, all of which parrot the same agenda. And many really are just sick and tired of it all.
We'll have to see how popular Truth Social is but if Trump's powerful influence is any indication, it should do just fine.
Key Takeaways:
Former President Donald Trump announced his own social media network, "Truth Social."
It's designed to fight back against Big Tech, and will "give a voice to all." It's scheduled to fully launch in Q1 2022.
The Trump Media & Technology Group also revealed a new video service, TMTG+, which will offer "non-woke" entertainment.
Source: The Hill