Trump Supporters Rocked by D.C. Explosion – Nobody Saw This Terrible Tragedy Coming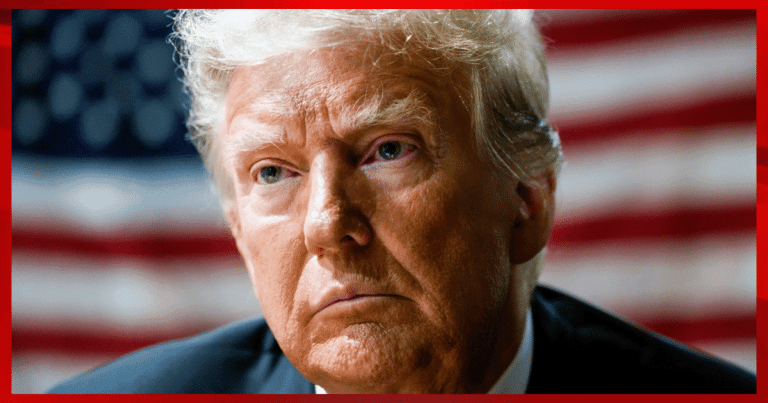 What's Happening:
Over the weekend, we learned about an alarming incident in Washington, D.C. A sonic boom rocked the nation's capital as an F-16 was sent to intercept a private jet. The plane was spotted flying over restricted airspace.
According to reports, the F-16 pilot tried to contact the private plane, but there was no response. Even the use of flares did not grab the pilot's attention. We soon learned that the private plane crashed in the Virginia mountains. There were no survivors. Now, we know who were the passengers on that tragic voyage.
From The Mirror:
The family of a prominent MAGA donor have died in a plane crash after a military jet scrambled over Washington DC to contact the passed out pilot.

Florida businessman John Rumpel's daughter and two-year-old granddaughter were on board the private jet, alongside the toddler's nanny and pilot…

Hours later, police said rescuers had reached the site of the plane crash in a rural part of the Shenandoah Valley, near Montebello and no survivors were found.
The daughter and granddaughter of John Rumpel were on board the private jet that flew over Washington, D.C. Also on board were a nanny and pilot. John Rumpel is a prominent Donald Trump donor, whose organization contributed $250,000 to Trump's election efforts in 2020.
According to reports, his daughter and two-year-old granddaughter were flying home. For reasons unknown, the plane diverted and started toward D.C. NORAD sent the F-16 to contact the private plane, but there can no response from the radio.
The current speculation is that the private plane somehow lost cabin pressure, causing everyone on board to pass out. The plane eventually descended at 30,000 feet per minute before crashing in the mountains near Montebello, Virginia.
The sonic boom heard in D.C. was caused by the F-16, which was given permission to fly at supersonic speeds. Sadly, the pilot was unable to communicate with the private plane.
This is a shocking and tragic turn of events. The entire Trump team must be mourning the news. All of America will have to give a thought to this family and the young lives that were lost.
Key Takeaways:
The plane that crashed outside D.C. over the weekend was owned by a major Trump donor.
John Rumpel's daughter and granddaughter were lost in the plane crash.
The cause of the crash is yet unknown; an F-16 created a sonic boom over D.C. while intercepting it.
Source: The Mirror