Trump Triggers Snowflake Meltdown with Dinner – The Former President Just Sat Down with Libs of TikTok's Raichik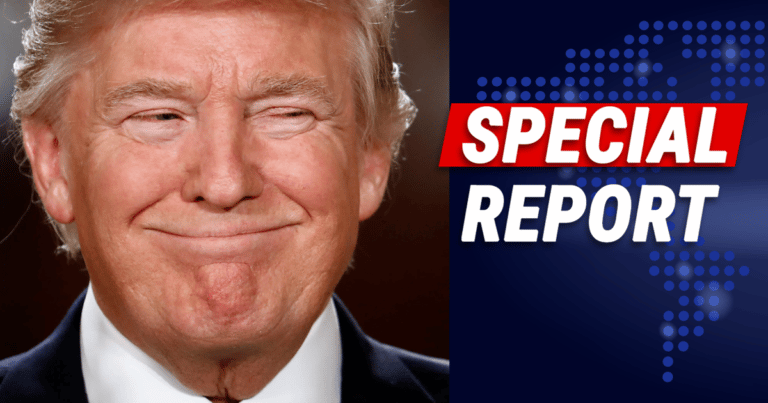 What's Happening:
If there's one thing liberals hate, it's anyone that actually listens to what they say. Democrats would be very happy if we just ignored their endless stream of nonsense. But whenever a conservative simply holds up a mirror to their insanity, they have a meltdown.
Trump has been doing that for years, a big reason why they hate him. Few others can expose the left's insanity the way Donald Trump does. Perhaps one other person has become legendary for showing the world just how idiotic the left has become. And now, liberals are really freaking out. Because this brave young woman just had dinner with the king of trolling the left.
From Twitter:
Bumped into this guy and he invited me for dinner. He seems nice! pic.twitter.com/IgP0WdIpuY

— Chaya Raichik (@ChayaRaichik10) January 25, 2023
Chaya Raichik is the creator of "Libs of TikTok" a Twitter account that has outraged the left for years. She simply reposts the insane things liberals are saying on social platforms–especially their deranged comments about gender identity and "woke" politics.
For that, the left has gone to all-out war with Raichik. Liberal reporters doxxed the young woman, exposing her to violence. Social networks have repeatedly shut down her accounts–to silence her work. They really panicked after Elon Musk reinstated her Twitter account.
And now, they are simply beside themselves over this picture she posted to her personal account. She coyly mentioned she "bumped" into the former President of the United States. The picture features herself and Trump at a fancy restaurant, perhaps at Mar-a-Largo.
The left's reactions, as you can imagine, were hilarious.
This sick freak will accuse random queer teachers of being pedophiles and then turn around and take a picture next to a self-proclaimed friend of Jeffrey Epstein. https://t.co/og5Rz518Um

— bitter melon farmer (@high_doses2) January 25, 2023
Two terrorists at a table, not too surprised awful people attract each other. https://t.co/5Kb2jSq7Z0

— Trine Herold 🏳️‍🌈🏳️‍⚧️ (@TeaofAnarchy) January 25, 2023
Failed society where she can show her face without fear. https://t.co/5A1bvgAZw0

— barbarism critic (Lulag enjoyer)🛸 (@SxarletRed) January 25, 2023
It's pretty sad Democrats get upset when two people have dinner together. The intolerance on the left is getting so bad, they can't even stand it when people they don't like continue to exist. Liberals online are notorious for spewing death threats (and much worse) toward conservatives.
Anyone who disagrees with them–or dares to expose the left's antics to the world–are "bigots," "Nazis," or "domestic terrorists."
You know, none of these liberals had to even see this photograph. But they did, meaning they went out of their way to follow Raichik, just to attack her. How open-minded and progressive of them!
Key Takeaways:
Founder of "Libs of TikTok" Chaya Raichik posted of photo of herself beside Donald Trump.
The young woman–long persecuted by the left–had dinner with the former president.
Liberals had a meltdown over the photo, spewing attacks against Raichik and Trump.
Source: Twitter