Trump Prosecutor's Closet Swings Wide Open – New Evidence Shows Bragg's Built Career on Dropping Felonies, Not Upgrading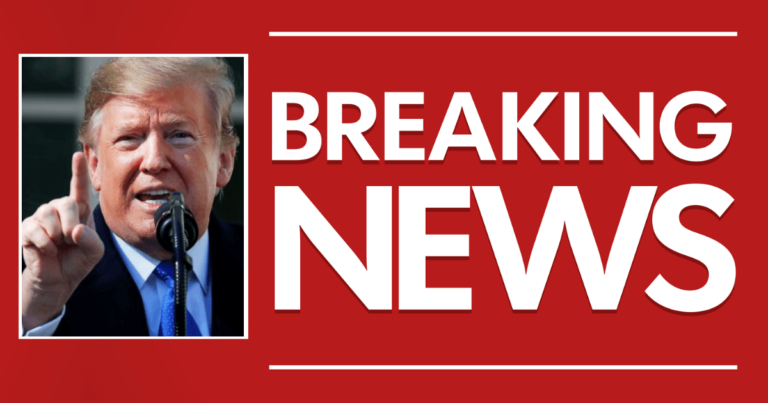 What's Happening:
Nobody in their right mind thinks Democrat AG Alvin Bragg is going after Trump for the right reasons. The man campaigned on "getting Trump" before there was even an investigation. He is upgrading misdemeanor charges to felony charges.
House Republicans condemned the man's case, accusing him of "political vengeance." Trump is even calling for his resignation, after he "illegally" leaked the charges to the press.
But when we look into his man's history, it becomes painfully clear he is not qualified for this job. He is spending considerable time and tax dollars to take down Donald Trump. Meanwhile, New York is falling apart with rampant crime and violence. Now, we are learning how Bragg is responsible for NYC's demise.
From Breitbart:
New York City District Attorney Alvin Bragg (D)… has built a record of dropping felony charges, decreasing felony convictions, downgrading felonies to mere misdemeanors, and not bothering to request bail for suspects accused of felonies.

Bragg has only been in office since the beginning of 2022 — running on a promise to not prosecute suspects for marijuana misdemeanors, turnstile jumping, trespassing, driving with a suspended license, prostitution, resisting arrest for non-criminal offenses, and obstructing the work of the New York City Police Department (NYPD).
We are learning that Alvin Bragg is a George Soros-funded district attorney. Soros has spent millions in recent years to get radical leftist DAs into power across the country. And Bragg just might be the worst of them.
He refuses to prosecute actually crimes, which has only led to more crime and violence in the city. Bragg downgraded 52% of felony cases last year to misdemeanors, meaning these criminals were left off with a slap on the wrist.
Last year, Bragg refused to prosecute more than 1,100 felony cases in Manhattan. And those cases his office did pursue only about half of the criminals were convicted and just 1,210 suspects received a prison sentence.
But it's even worse than that. Bragg has exploited New York's bail reform law to spring numerous suspects from jail. Meaning, criminals that were convicted are getting released. These aren't jaywalkers, mind you. These are criminals guilty of violent offenses, including assaulting NYPD police officers.
Bragg is clearly on the side of criminals. He has bent the law to put crooks back on the streets. Meanwhile, he refuses to support the local police or protect law-abiding citizens.
Yet he wastes so much time indicting a former president, upgrading charges to felonies. And for what? Because Democrats don't want Trump to win the next election?
So… who's the real threat to our democracy?
Key Takeaways:
The DA indicting Trump has encouraged crime across NYC.
He has refused to prosecute felonies and has released many criminals from jail.
Bragg is one of many far-left DAs George Soros helped put into power.
Source: Breitbart