Trump Makes Generous Gesture for Diamond – Silk Tells America that Donald Is Paying for Her Funeral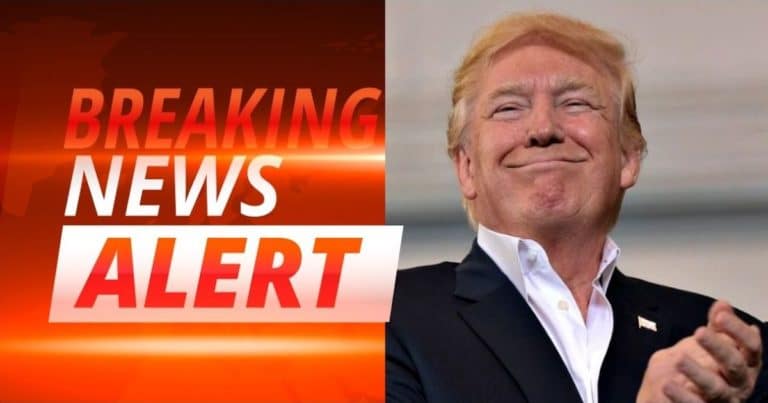 What's Happening:
Just a few weeks ago, the country was shocked to learn that conservative commentator Diamond, of Diamond and Silk, suddenly passed away. The black sisters were outspoken supporters for former President Donald Trump. Trump himself was a good friend to the sisters. They frequently appeared at his rallies.
Trump himself broke the news of Diamond's passing on social media. He paid his respects to a close friend and patriot. But now, word is coming out of the shocking kind gift he gave Silk, during this painful time of grief.
From The Western Journal:
Not only did Trump heavily promote the ceremony for his friend on his Truth Social platform, but Richardson also took a moment during the ceremony to praise Trump for picking up the cost of the celebration of life ceremony and whatever funeral arrangements Richardson thought would be best for her dear sister.

"Silk talks about how DJT told her to have whatever she wants for Diamonds funeral and he would cover the costs. I love this man," one Twitter user wrote.
Wow. According to reports, Donald Trump is covering the entire costs for Diamond's funeral and the celebration of life ceremony. He told her sister that whatever it cost, he was covering it. That is a generous and kind gesture from the man, who appeared to think of these women as sisters.
The news about this was revealed by Silk herself. It appears Trump wasn't interested in making it public. But Silk wanted to let the country know of Trump's amazing gift.
Trump has been busy, lately. Not only did has he announced big campaign plans, but he won a golf tournament.
From The Western Journal:
"A great honor to have won the Senior Club Championship at Trump International Golf Club…"

"The reason that I announce this on fabulous TRUTH is that, in a very real way, it serves as a physical exam, only MUCH tougher. You need strength and stamina to WIN, & I have strength & stamina — most others don't. You also need strength & stamina to GOVERN!" he added.
Woah. Looks like Trump is taking a dig at his rival, Joe Biden. Old Joe has avoided taking medical exams, unlike Trump during his time in office. Could Biden compete in a grueling golf tournament and succeed? We very much doubt it.
Key Takeaways:
Donald Trump paid for the funeral and other expenses for friend Diamond, of Diamond and Silk.
Diamond suddenly passed away recently, shocking friends and supporters.
Trump also won a golf tournament, taking a moment to mock Joe Biden.
Source: The Western Journal, The Western Journal