Trump Gets a Lucky Break in Federal Case – And His Enemies Are Already Crying Foul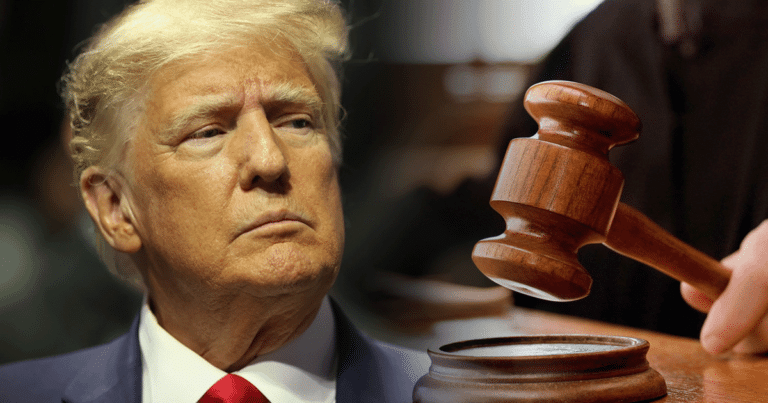 What's Happening:
Recently, we discovered a critical mistake Biden and his DOJ made when they indicted Donald Trump. They actually filed the indictment–not in Washington, D.C.–but in Trump's home state of Florida. Some experts pointed out that Trump could get a much more sympathetic jury in Miami, FL than he would in D.C.
But that's not all. As it turns out, the DOJ's move to file this indictment in Florida means that not just any judge will preside over this trial. In fact, a familiar name will be overseeing Biden's dubious attack on his political rival.
From Fox News:
Federal district court Judge Aileen M. Cannon, a Trump appointee who sits in the Southern District of Florida, was assigned to oversee the criminal case against the former president and Republican presidential candidate, Donald Trump, for his handling of classified documents at Mar-a-Lago.
Oh, boy are Democrats flipping out over this one. The judge assigned to this case is a Trump appointee who previously ruled in favor of Trump back in September when he requested a special master to look over the records taken by the FBI from his home.
Now, she will be the one presiding over what many believe to be the latest witch hunt by Democrats against their biggest enemy.
Liberals are melting down over the news. Because this judge will most likely be fair and unbiased in this trial. Unlike the judges in D.C. and New York, who are not only appointed by Democrats but are themselves leftist activists.
Some leftists are demanding Judge Cannon recuse herself from this case, because Trump appointed her. That is a gross double standard. Obama appointed judges presided over cases during his administration–yet they never recused themselves.
With Cannon overseeing this case, we can at least count on a shred of justice being done. Many believe this indictment is a pathetic ploy by Democrats to invalidate Trump's return to office. Nearly every president has held onto documents; only Trump has been indicted over it.
We can't say whether Cannon will dismiss the case entirely. But Democrats won't count on her gaming the system for their advantage.
And that is why they are upset.
Key Takeaways:
A Trump-appointed judge will be presiding over the DOJ's indictment against him.
Democrats are flipping out, demanding Judge Cannon recuse herself.
Source: Fox News