Trump's Reveals His Personal Cost To Make America Great – Donald Claims During His Presidential Term He Lost Billions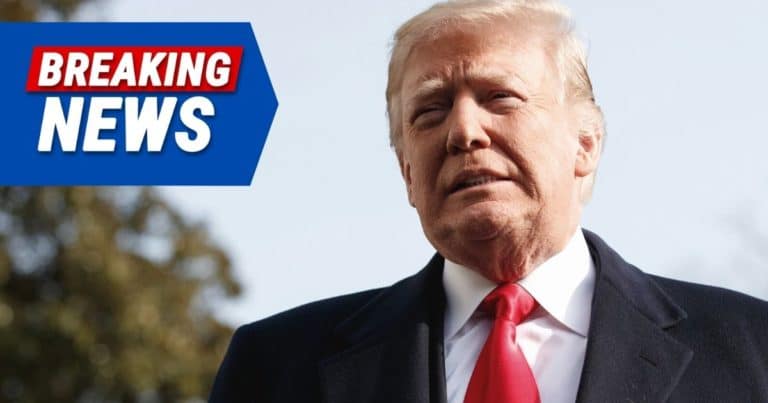 What's Happening:
For some odd reason, Democrats claimed Donald Trump entered politics just to get rich and famous. Um… what? The man was already one of the most iconic figures in pop culture and business. Not only that, he had a business empire that spanned numerous sectors, including real estate and entertainment.
But he got a job—where he donated his salary—to get rich quick? Give me a break.
In fact, we've heard over the years that Trump took a hit to his wealth when he entered public office. He put aside all the fortune private business could bring him—just to help the American people. Now, he is revealing just how much he lost, in just four years at the White House.
From Newsmax:
Former President Donald Trump says he lost billions of dollars while in office as he had "expected."

"Look at the money they make, they're full-time politicians, [House Speaker Nancy] Pelosi and all these people — [Rep. Maxine] Waters, [Former President Barack] Obama," Trump said… "I expected to lose a lot of money, I lost billions. I expected that, it was OK. These people made money being president."
This week, Trump revealed he lost billions while he was president. While many politicians become dirty, stinking rich while in office, Trump gave up a fortune. Yet, he said he knew it was going to happen. That he was "prepared" for it, and did so willingly.
It's no secret that most people who end up in Washington get obscenely wealthy. Especially Democrats, who repeatedly promised to "redistribute" the wealth once in power. Yet all that wealth ends up in their bank accounts, not the pockets of the American people.
Most of the time, that wealth comes after they left office. As in the case of Obama. When he left office he was suddenly gifted with lavish vacations, book deals, a sweet gig at Netflix, not to mention a house on Martha's Vineyard. Wasn't he the one who was going to help the poor get rich? Didn't seem to happen.
Yet Trump would have only increased his wealth if he stayed out of politics. Not only did he lose "billions," but saw his reputation crash and burn as the liberal media attacked him daily. He was turned into Enemy Number One by people on the left. But he did it because he cared more about America than his wealth and reputation.
Can most career politicians say the same?
Key Takeaways:
Donald Trump revealed he lost "billions" while in the White House.
He said expected it and was prepared for it.
Trump also blasted Democrats who make it rich while in office.
Source: Newsmax