Donald Trump Turns The Tables On Biden – 'The Donald' Makes Prediction That Gas Could Go To $10/Gallon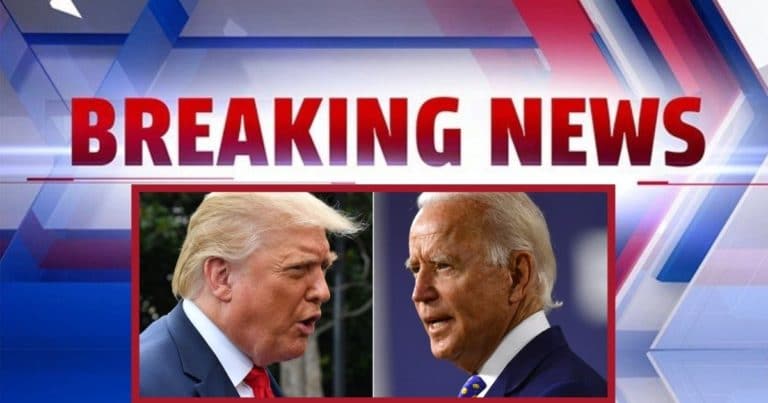 What's Happening:
Soon after leaving office, Donald Trump stayed out of the limelight. I'm sure he was getting a well-deserved rest. But since the Summer, he has come roaring back.
Despite social media giants blocking his accounts, he continues to reach America with his insightful comments.
And he's pulling no punches with Joe Biden. From an interview with OANN:
"I think you have to say an F and not an F+. It would be an F. It's a failed administration. It's a disaster. I've never seen anything like it and by the way, I wish he'd do well," said Trump.
And he went on to predict what will happen, with Joe behind the wheel. From The Western Journal:
"And now, yesterday, they had in a certain section of California $7.70 [a gallon for gas]," Trump said…

But Trump said with Biden at the helm, the price of gas is only going to rise.

"It's going to be over $10," Trump said, indicating the Biden does not know how to lower prices.
Trump blasted Joe Biden's administration. In a recent interview, he gave Biden an "F" not even an "F+". He attacked Biden for destroying all the progress his administration made. Even after the crisis of 2020, the country was recovering. That was largely thanks to Trump's America-first philosophy.
But when Biden entered, he put America last. His policies harmed our recovery, created massive inflation, hurt our job recovery, and triggered a supply chain crisis. Perhaps worst of all is the fuel crisis, which Biden could have easily avoided.
Trump went on to make a dire prediction, that gas could end up as high as $10 a gallon. That would hurt almost every American, especially those who need help right now. While not everyone commutes to work, such a high cost for fuel would hit every store, restaurant, and business that relies on transportation on some level.
Some families won't even be able to afford going to work or buying groceries if gas gets that high. Trump says that this could happen because Biden doesn't know how to lower gas prices. Pretty sad, since it is obvious.
Biden slowed down American energy production through a variety of "environmental" orders. And even as gas prices rose, he refuses to reverse those decisions. Instead, he is begging Saudi Arabia and Russia to pump more oil—but does not help American companies do the same.
Seems like Trump is right about nearly everything.
Key Takeaways:
Trump bashed Biden's administration, giving it an "F" grade.
The 45th president predicted gas could go as high as $10/gallon.
Trump accused Biden of not knowing how to lower gas prices.
Source: The Western Journal, OANN