Trans Teacher Allegedly Threatens to Shoot Up School – Now the School is Forced to Take Action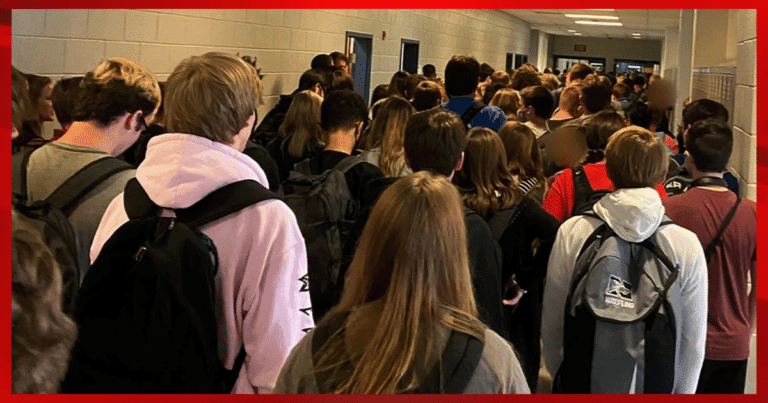 What's Happening:
The horrible events in Nashville, TN woke up America to a new threat. The radical left has empowered a fringe group of people, who believe that anyone who does not support them is a "threat" to their existence. Because of this, some within this group have taken up arms against law-abiding citizens.
Nashville wasn't the first time a transgender harmed innocent victims. And unless we act fast, it won't be the last. New reports are coming out about another transgender person making threats against a school. This time, it was one of the teachers. And to the shock of parents, the school actually tried to cover it up.
From Daily Caller:
The superintendent of Fox Chapel Middle School announced the school would be investigating an incident where a transgender teacher allegedly threatened to shoot up the school…

Multiple parents told the Daily Caller that they were made aware of the incident, but many didn't hear about it until over a week later…

The school announced in the letter that during the period of the investigation, Renczkowski will not have any contact with students, and that no date has been determined for a return.
So a transgender teacher had reportedly made statements about harming himself and even shooting students. Police got involved and a "threat assessment" was done on Alexander Renczkowski. But the police claim he did not pose a threat.
Call me crazy, but when a transgender teacher–or any teacher for that matter–talks about shooting students, he or she is a threat. That person should immediately be fired.
Apparently, the police reported the incident to the school, which triggered its own investigation. But some parents claim they weren't told until a week later. Others were apparently stonewalled by the school. Some, concerned for their kids' safety, pulled them out of school.
I don't blame them one bit.
It seems that the school is too concerned with protecting itself and this teacher than protecting the students. An investigation is underway; during this time, the teacher is not allowed to come in contact with students.
But is that enough? Thankfully, the police got involved before anyone was hurt. But when someone is talking about hurting themselves and students, that should be the last straw. One strike and you're out. Nobody should be allowed around kids if they talk of shooting them. It's insane that we even have to say that.
Schools need to wake up and take these threats seriously. Some transgenders have shown themselves to be unwell, dangerous people. They need to be kept away from children.
Key Takeaways:
A transgender teacher in Florida threatened to shoot students.
A police threat assessment triggered a school board investigation.
Parents claim they were not told about this incident until a week later.
Source: Daily Caller