Top Pollster Makes Startling Admission – The Current Red Tsunami Could Turn into a Red Wedding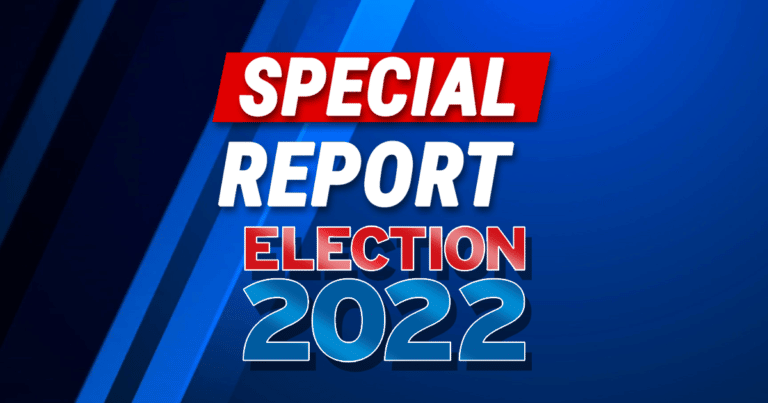 What's Happening:
The so-called experts have been swinging back and forth with their predictions for the 2022 Midterms. For most of last year (and this year), they were saying Republicans were going to retake the House. Then, they swung to the left over the summer, claiming Democrats were going to dominate.
But in the days and weeks leading up to the election, things have shifted again. Biden continues to be terrible and Democrats keep falling flat on their faces. Signs point to Republicans riding a red wave into the midterms. Some forecasters, however, are saying a tsunami may not be a good enough analogy. In fact, it could be more like the infamous "Red Wedding."
From FiveThirtyEight:
But, hypothetically, let's say that Republicans do 5.4 points better than their current FiveThirtyEight-projected vote margins in every Senate race and 6.3 points better in every House race. This roughly happened in 2020, when polls underestimated the GOP by a record amount. In this scenario, Republicans would win 54 Senate seats. Pennsylvania, Arizona and New Hampshire would fall to the GOP…

Meanwhile, in the House, Republicans would win 259 seats in this hypothetical scenario — a 46-seat gain.3 Democrats would lose several districts that voted for President Biden by double digits, including New York's 4th and California's 9th, as well as several big-name incumbents, such as Reps. Marcy Kaptur, Katie Porter and Henry Cuellar.
The pundits are playing around with their numbers, trying to predict next week as if they had a crystal ball. Pollsters were humiliated in 2020 when they were grossly wrong for almost all races. So, it shouldn't be a surprise that they are worried about their numbers right now.
If their predictions are 100% accurate, Republicans will win easily. But if there is a polling error in the GOP's favor, they could win by such large margins that they wipe out even deep blue districts. Some think that places, where Biden won by double digits, could swing for Republicans.
In this scenario, Republicans will retake the Senate and the House. And that's not getting into close and important state races, especially for governor. Currently, Republicans hold an advantage and could end up with more governor seats than Democrats.
While the pollsters continue to make predictions and crunch the numbers, they often forget why Americans are voting. Joe Biden and his party have held the reins in D.C. for years. And what do they have to show for it?
Historically-bad inflation, rising gas prices, recession fears, rampant crime, an open border, and even fears of nuclear war. Just a short time ago, none of that was a worry to Americans. Democrats have proven to voters they can't be trusted to lead.
Even in blue areas of the country, voters could send a powerful message to the left.
Key Takeaways:
Some polling suggests Republicans can win by an even bigger margin than predicted.
If polling errors are in Republicans' favor, they might win more seats.
This comes as many predicted a "red wave" this November.
Source: FiveThirtyEight