Top 2024 Candidate Orders Trump Pardon – And If He's Elected, He'll Make Donald's Enemies Pay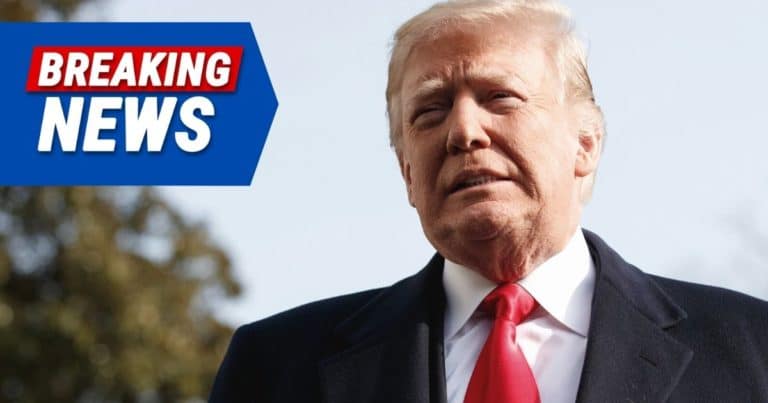 What's Happening:
When Biden's DOJ indicted Trump over paperwork, many Republicans were outraged. They expressed their disgust for this move, calling it politically motivated. You'll be hard-pressed to find a Republican who doesn't think Democrats are doing this to influence the 2024 Election.
But how many are willing to take the next step to protect democracy?
GOP candidate Vivek Ramaswamy made his stance very clear. If elected president, he would gladly pardon Trump over these charges created by leftists. And in the same breath, he issued a challenge to the entire GOP field.
From Fox News:
GOP presidential candidate Vivek Ramaswamy pledged to pardon former President Trump if elected to the Oval Office and challenged his opponents to make the same vow…

"The use of police force by a sitting U.S. President against his chief political rival in the midst of a presidential election sets a dangerous precedent in our country," Ramaswamy said in a press release.
Ramaswamy issued a statement where he promised to pardon Trump if elected. He then went on to urge his opponents to make the same pledge. He said Biden's indictment of Trump was a "use of police force by a sitting U.S. President against his chief political rival."
He accused Democrats of supporting "two standards of justice." One standard for Democrats and another for the rest of us. Ramaswamy warned that if the next president can put an end to this kind of political abuse, "reuniting the nation will become daunting – if not impossible."
What the Democrats are doing has already damaged our nation. They've spent years calling Trump and Republicans "racists" and threats to our democracy. They have poisoned millions of Americans against their neighbors.
And they are willing to twist our laws and justice system to take down a political enemy. How long before they simply take away our rights, because we don't agree with them?
We don't know if other GOP candidates took up Ramaswamy's challenge. I guess we'll have to wait and see.
Key Takeaways:
GOP contender Vivek Ramaswamy pledged to pardon Donald Trump if elected.
He then challenged other Republican candidates to vow to do the same.
Ramaswamy blasted Joe Biden for abusing power to take down his rival.
Source: Fox News