Texas Makes 2 Stands Against Biden Democrats – Governor And AG Submit Appeals To Judge's Order And Texas Declaration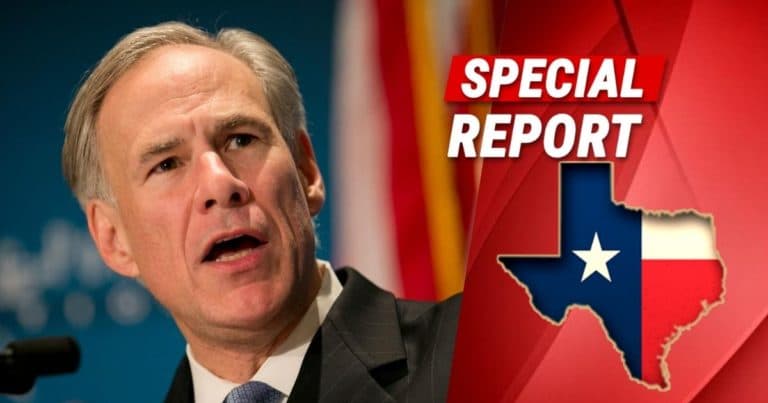 What's Happening:
With Joe Biden and Democrats making a mess in D.C., it's up to the states to preserve our liberties. And conservative states like Florida and Texas are leading the way. Texas lawmakers have pushed back against the radical Biden administration policies. And they're not done yet.
They sent shockwaves through the liberal world with a recent pro-life law. A judge recently tried to stop it, but Texas is fighting back.
From Daily Wire:
Texas is planning to appeal the recent order of a U.S. District Court judge that blocked the state's new pro-life law.

As Texas Attorney General Ken Paxton tweeted, "We disagree with the Court's decision and have already taken steps to immediately appeal it to the Fifth Circuit Court of Appeals. The sanctity of human life is, and will always be, a top priority for me."
Hot off the heels of this news, comes word that Gov. Abbott is taking another fight to Joe Biden.
From Daily Wire:
On Thursday, Governor Greg Abbott (R-TX) wrote a letter to President Joe Biden appealing the previous denial of emergency declaration for Texas due to the persistent border crisis.
An Obama-appointed judge blocked Texas's major pro-life law, allowing clinics to resume abortions. The state AG immediately took steps to appeal this case. Chances are, this will go all the way to the Supreme Court.
As the border crisis continues to rage, Gov. Abbott called on Joe Biden to reverse a denial of Texas's emergency declaration over the border crisis.
Things are getting worse and worse along the border. Biden continues to ignore it, but he is losing ground rapidly. Ten governors appeared at the border, blasting the administration's failure to act. As more strangers invade our country, Biden will run out of options.
He will have no choice but to allow states to deal with this crisis. That includes acknowledging Texas's emergency declaration.
From all appearances, Joe Biden is determined to ignore states' rights as well as Americans' wishes. He is blindly pushing forward with his broken, socialist agenda. He doesn't appear to even realize just how much he is failing. But the truth will catch up with him eventually.
As more states follow Texas's lead, Biden will be forced to listen to them. And if he doesn't, he will sorely regret it, come 2022 and 2024.
Key Takeaways:
Texas leaders push back against the Biden administration.
They are appealing a recent ruling against their pro-life law.
Abbott is calling on Biden to accept Texas's emergency declaration.
Source: Daily Wire, Daily Wire