Texas Judge Just Dropped Gavel on Obama – Rules Unconstitutional a Core Piece of His Biggest Legacy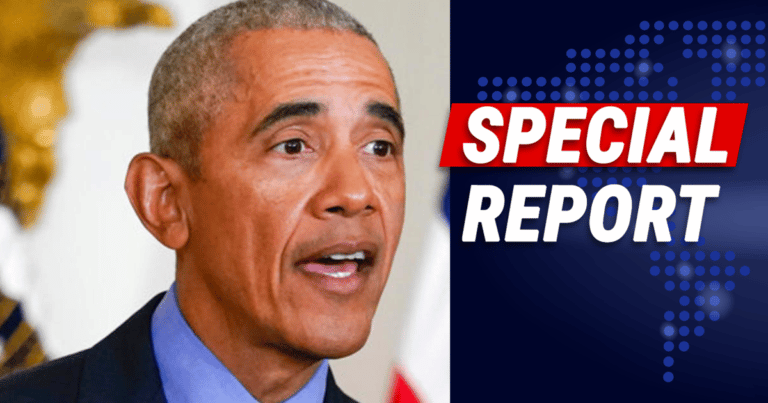 What's Happening:
Federal courts are often the last line of defense against the radical left's agenda. Recently, we've seen federal judges shut down some of the worst decisions made by Biden and his predecessor. And it seems like this trend isn't slowing down one bit.
Four years ago, a federal judge in Texas shut down one of Obama's crowning achievements. He fired off a ruling that deemed this Obama-era move unconstitutional. The Supreme Court at the time, overruled his decision. But now, he's back and has just pulled the teeth out of Obama's worst decision.
From Fox News:
A Texas judge who previously ruled that ObamaCare was unconstitutional has struck down a narrower but essential part of the law Thursday in a decision the Biden administration says could upend the U.S. health care system…

The judge blocked the government's requirement that most insurers cover certain preventative care, writing in his opinion that recommendations for preventive care by the U.S. Preventive Services Task Force were "unlawful."
Judge Reed O'Connor struck down a part of Obamacare that required health providers to provide certain preventative care that violated their religious conscience. Under Obamacare, Barack tried to force doctors and other medical professionals to provide contraception and other treatments, even if it trampled their personal, religious views.
Obama and now Biden doesn't seem to care if their overreaching laws violate the First Amendment rights of Americans. A person can easily change providers if they refuse to offer a certain kind of treatment (doctors can decide what treatments they provide; they do this all the time). Yet Obama wanted to force providers to do something that went against their beliefs.
Why is that okay? If a doctor decides he won't provide something for other reasons, that's fine. But if he says he won't, because of his faith, he is suddenly breaking the law? Even when the First Amendment forbids the government of restricting our religious practices?
The Biden administration, of course, is overreacting. It is claiming that this ruling will "create extraordinary upheaval in the United States' public health system." Really? "Extraordinary" upheaval?
Since when have a few doctors refusing to provide a certain kind of care (when there are many more who do) create "upheaval"? Going a bit overboard to protect people's ability to have sex with whomever, whenever, eh Joe?
I guess if it violates traditional morals and beliefs, Joe's all for it.
Key Takeaways:
A federal judge struck down an Obamacare rule that violated religious providers' consciences.
The rule forced medical providers to offer contraception and other treatments, regardless of their personal beliefs.
Biden claimed overturning this rule would "create extraordinary upheaval" in our health care system.
Source: Fox News