Texas Governor Just Dominated The Democrats – Abbott Secures Red State Status For A Decade With Redistricting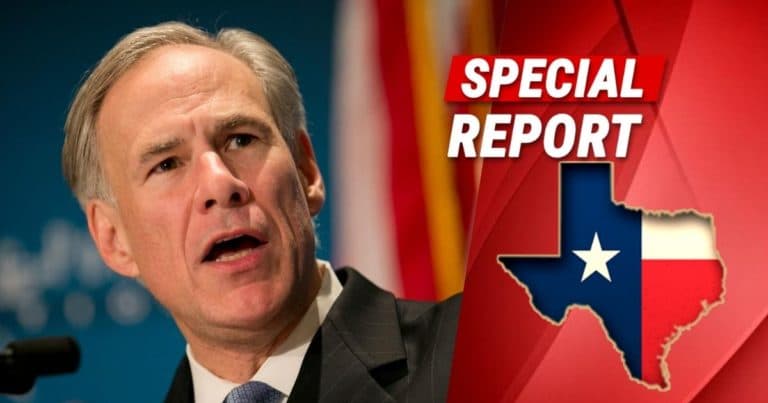 What's Happening:
Remember when Democrats claimed Texas was turning blue? Yeah, that was a funny two minutes. In recent years, the Lone Star State has become anything but liberal. In fact, majority Hispanic regions are voting Republican for the first time, flipping long-held Democrat seats.
But the pain is only going to grow for Texas liberals, as the governor just dropped two bombs on them.
From the Texas Tribune:
Gov. Greg Abbott on Monday approved Texas' new political maps for the state's congressional, legislative and State Board of Education districts, according to Texas Legislature Online.

The maps were drawn to keep Texas Republicans in power for the next decade.
Democrats are griping about the success of Texas Republicans. Thanks to conservative, pro-business policies, the state gained 2 new House seats. Because Republicans control the state legislature, they were able to ensure those seats would be held by conservatives.
The new congressional map consolidates former Democrat districts, better representing conservative influence in the state. There will be 24 Republican-leaning seats with 13 Democrat-leaning seats with 1 "highly competitive" seat.
Already Democrats are trying to sue, claiming the map discriminates against voters of color. Funny how they just assume Hispanic Texans will automatically vote for the left. Almost as if they are judging these voters based on their race. That's pretty prejudice of the left, huh?
In addition to this victory, Gov. Abbott signed a law protecting girls' sports.
From the Daily Caller:
Republican Texas Gov. Greg Abbott signed legislation Monday completely banning biological boys from competing on girls' sports teams — and vice versa.
In keeping with what many Texans and Americans want, Abbott banned biological boys from competing on girls' teams, and girls on boys' teams. While this stance is largely supported by Americans, it flies in the face of the radical left's agenda.
Many female advocates have fought to protect women's sports, as more and more biological males have tried to compete against biological females. Some have even argued such an arrangement is anti-feminist, seeing as how biological females rarely have a competitive edge against these biological males.
Not that Democrats seem to understand this distinction. Hmm… looks like Texas is going out of its way to outrage liberals.
How Texan of them.
Key Takeaways:
Abbott of Texas signed off on a new congressional map that favors Republicans.
Democrats are suing, claiming that the map ignores voters of color.
Abbott also signed into law a bill that bans biological males from female sports.
Source: Daily Caller, Texas Tribune