The Taliban Payoff May Have Just Begun – Biden Sends A Truckload Of Cash To Them Through USAID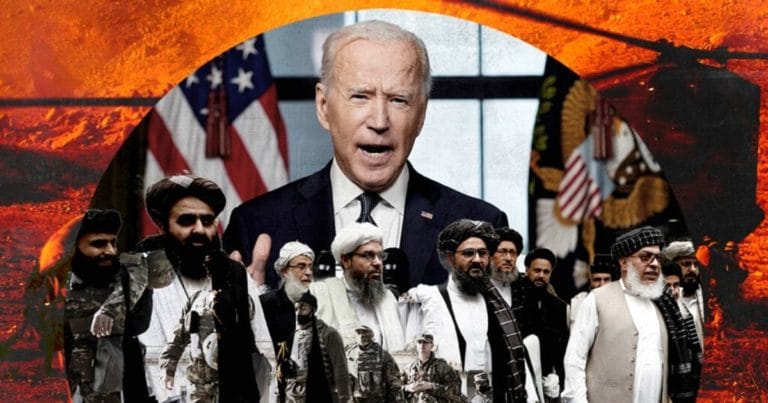 What's Happening:
Americans haven't forgotten Biden's massive failures in Afghanistan. But guess, what? It's only getting worse.
When Biden hastily pulled our troops, he left behind billions worth of weapons and vehicles. Almost like he planned it. Later, he bowed to the Taliban again and again, as if they were calling the shots.
And although the whole point of leaving was to end our reckless spending, Biden is at it again. He is sending millions to the country, which will end up in the hands of killers.
From Twitter:
How low can you go, Joe?
USAID, led by Samantha Power, will give $64 million to Taliban-controlled Afghanistan…
According to a release from government agency USAID, Biden will be giving $64 million to Afghanistan for "humanitarian assistance." The agency is branding it as help for the people of the country.
But answer me this, who is in charge of the country right now? Oh, yeah, the Taliban. A group we fought for 20 years to defeat.
Where is that money going to go? Into the hands of the Taliban. Can we be sure that the money will actually go to helping the people in need?
Of course, not.
Without troops or accountability, there is no way we can be sure this money will end up helping Afghan citizens. Instead, it could very well be squandered by the Taliban.
Reports are coming in that Afghan allies to the U.S. who were left behind are being persecuted by the Taliban. Many of them have disappeared, their fates unknown. Do we really trust this same group to distribute aid?
They previously prevented American flights from leaving, unless they got something for it. Is this that ransom? Is this USAID money a payoff to killers who took over the country in less than a month?
It seems that Biden has a lot of explaining to do.
Key Takeaways:
Joe Biden is sending $64 million in aid to Afghanistan.
The money is supposed to help citizens in need.
With the Taliban in control, there is no telling where this money will end up.
Source: Twitter