Supreme Court Drops The Gavel On "Woke" Left – They Just Sided With Police Officers On Qualified Immunity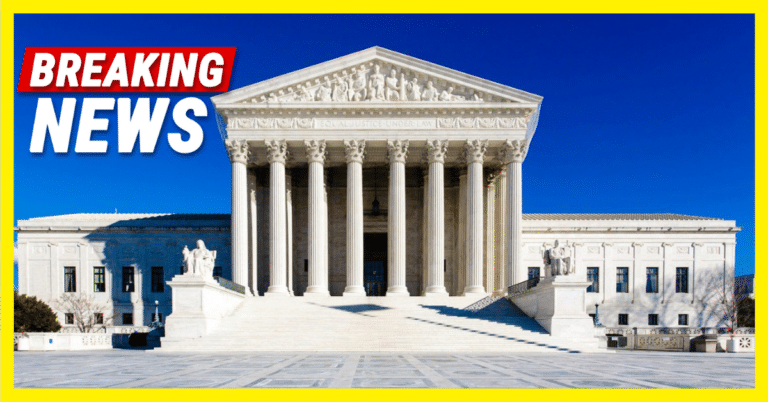 What's Happening:
Thanks to the radical left, respect for our law enforcement officers is at an all-time low. Democrats across the country have called to "defund the police." At the same time, major cities are raging with crime.
Meanwhile, Joe Biden pretends like none of this is happening.
Two cases were brought before the Supreme Court. Radical activists wanted to sue police officers for simply doing their job. If this went through, it would open the flood gates to endless lawsuits against hard-working cops. But the highest court in the land gave the left some bad news.
From CNBC:
The Supreme Court in two cases Monday ruled that police officers were entitled to protection from being sued over their use of force against suspects…

The high court said officers in both cases were entitled to qualified immunity. That doctrine protects officials from lawsuits unless it can be shown that they violated "clearly established" rights that a reasonable person would know about.
The Supreme Court overturned lower courts' decisions against cops being sued. Three cops, in two separate cases, were being sued over their use of force in the line of duty. The court decided that the cops were entitled to qualified immunity.
The court decided these cops could not be sued, because they did not violate "clearly established" rights that most citizens would know about. This decision strikes a blow against any leftist organization that sought to undermine police through lawsuits.
In one case, the cop was being sued for simply disarming a man with a knife. In the other case, two police were being sued by the estate of a man they shot, who was threatening them with a hammer. In both cases, the court decided these police were not to be punished, simply for doing their jobs.
It's no secret that many on the left, including much of the media, have branded cops the enemy. Police all over the country are afraid to do their jobs, out of fear of being attacked or sued. In many cities, police are simply quitting, rather than face an increasingly hostile environment.
Even in cities that don't support the "defund" movement, cops are having a hard time. How bad would it get if anyone can sue a cop—for trying to stop a dangerous criminal? What do these liberals expect will happen, when they are victims of a crime?
Are social workers going to stop thugs and muggers? Do they think all the criminals of the world are just going to lay down their knives, guns, and hammers just because cops are gone?
We all know the answer to that.
Key Takeaways:
The Supreme Court overruled two cases against police officers.
They endorsed "qualified immunity" for cops who are doing their job.
This comes as activists continue to seek to undermine police officers.
Source: CNBC