Schwarzenegger Humiliates His Blue City – They Go After Arnold for Video Filling in a Pothole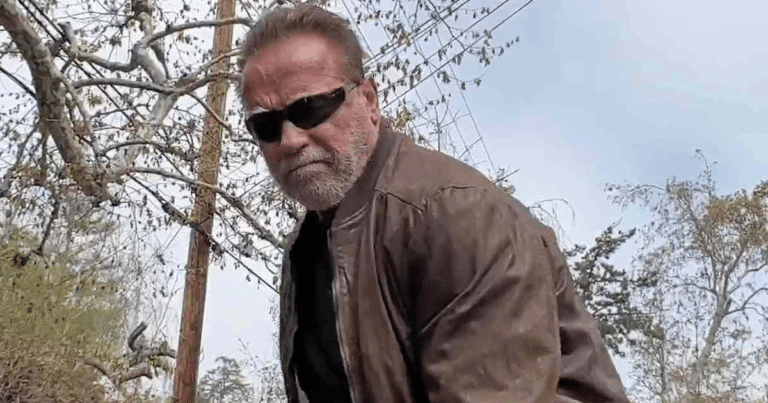 What's Happening:
Arnold Schwarzenegger has long been Hollywood royalty. He is also a moderate Republican, who once served as governor of California. Although his political days are behind him, Schwarzenegger continues to be an example of what you can achieve, when you roll up your sleeves and get to work.
It seems the Terminator was sick and tired of his own city refusing to get the job done. So, he snapped a few videos of him doing something the local government should have done. Those clips have since gone viral, triggering the liberal city into making excuses.
From Fox News:
After being hailed a hero for filling in a pothole in his Brentwood, California, community, Arnold Schwarzenegger's good deed has not gone unpunished, with the city claiming he interrupted scheduled maintenance for a service trench…

A representative for Schwarzenegger believes the city is "being careful with their wording to imply Arnold prevented their gas line work without directly saying it, because it's not true."
Bull crap. The movie star went to work to fill in pots in his local community. He showed the left what work actually looks like. And to cover their butts, the city claimed what clearly looked like a pothole was a "service trench."
Um… call me crazy, but service trenches look like… service trenches. Meaning a carefully dug-up patch of land–where work is being done. Schwarzenegger wouldn't have confused a service trench with a pothole.
His representative went on to point out that the city didn't mention the second pothole he filled in. Maybe they sent him a letter of thanks for that one?
According to reports, Schwarzenegger filled in the potholes after they have been causing problems for travelers… for weeks. Why would the city leave a service trench open, without doing any work?
Do you smell the rat? Maybe it was a service trench at one time, but clearly the city forgot about it. They had much more important things to worry about, such as how they could raise taxes on local residents. Making sure those taxes went to fix the city streets? Of course not!
Why are Democrats so bad at doing the very jobs they are elected to? City government is supposed to look after the city. But government officials are much better at covering their asses, than doing the work they were assigned to.
Perhaps Schwarzenegger needs to teach them a few more lessons?
Key Takeaways:
Actor Arnold Schwarzenegger filled in two potholes in his local community.
The videos went viral and the city claimed he filled in a service trench.
The potholes had been a hazard to travelers for weeks, with the city ignoring them.
Source: Fox News