After DeSantis Defies Woke Agenda – Florida's Second-Largest School District Signs Contract with Liberal ADL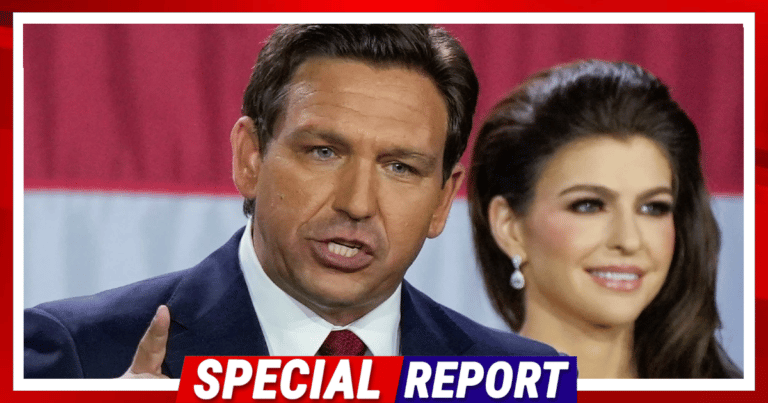 What's Happening:
Nobody can deny that Florida Gov. Ron DeSantis had a banner 2022. Not only did he help Florida recover from a massive hurricane, not only did he win re-election by a landslide, but he helped other state Republicans win big. Red wave? It happened in Florida.
Soon after, DeSantis made it clear that his administration would not tolerate the woke agenda in Florida. He even said his state was where "woke goes to die." But just days after he made this speech, one of the state's largest (and most liberal) counties does the unthinkable to their schools.
From Daily Wire:
A month after Republican Florida Gov. Ron DeSantis won a resounding reelection victory and declared that the state is "where woke goes to die," the state's second-largest school system signed a contract with an infamous peddler of "woke" partisanship to children.
Yikes, this is bad. Broward County, known to be the biggest liberal county in Florida, signed a contract with far-left group the Anti-Defamation League. The contract is an agreement between this work organization with the country's school board.
The school system is expanding its existing social justice program. The ADL will be providing schools with woke content as part of a program called "No Place for Hate." One of its slogans is, " Move On From Kindness. Schools Need to Foster Social Justice."
This is in direct opposition to moves by the governor to shut down woke curriculum in the state. DeSantis didn't just say the woke movement "dies" in Florida. He's signed orders and laws rejecting CRT and other leftist content from being taught in schools.
But Broward County (the scene of the infamous Parkland shooting in 2017) has long defied the conservative leadership of Florida. It seems this attempt at shoving woke curriculum in their schools violates the Individual Freedom Act, a law DeSantis signed last year.
It remains to be seen what the governor will do in response to this news. No doubt he will do everything in his power to shut down this contract and remove this work program from this school. But Democrats won't take this lying down.
Expect a battle to rage.
Key Takeaways:
A liberal school county in Florida is pushing woke, leftist content in public schools.
This is in direct violation of Gov. DeSantis, who signed a law banning one-sided activism in schools.
Broward County has been long-held by liberal activists.
Source: Daily Wire