Republicans Take Legal Action Against Democrat MI Governor – Whitmer May Be Forced To Return $3M In Funds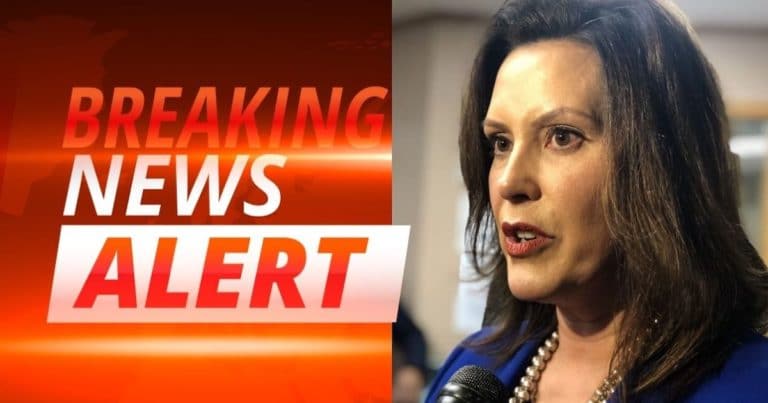 Contributions and donations are essential for any political figure. And when it comes to campaign donations, the numbers can run into the millions, especially for high-profile officials.
Michigan Governor Gretchen Whitmer has been pulling in a pile of money in recent months: she raked in a record $8.65 million by late July.
However, a legal action by Republicans in the state means Whitmer might not keep all that money.
According to The Detroit News, the Democrat leader pulled in a ton of cash, but it might've been too much. That $8.65M is indeed a record, but it exceeds the normal donation limit for individuals.
This is the issue highlighted in a new court filing, brought by secretary of state Jocelyn Benson.
The filing says the excess funds – which amount to around $3.4 million – might have to be returned if there is no recall (and that doesn't seem probable right now).
If the judge finds that in fact, the Governor took too much in donations, that could result in an almost unprecedented ruling: Whitmer would be found guilty of going too far with her donations.
From Fox News:
Gov. Gretchen Whitmer's reelection campaign may have to return or donate over $3 million identified as excess contributions after a lawsuit brought by the state's Republican Party.
Typically, there's a $7,150 limit for individuals, but the "recall exception" means Whitmer is allowed to go beyond that number.
That's why the communications director from the Governor's office said "the campaign's fundraising has been in accordance with the law." But not everyone agrees with the recall exception.
Republicans claim the allowance is unconstitutional, and this "decades-old" policy lets unlimited contributions pour in if there's a chance at a recall.
Since the recall effort began, Gov. Whitmer has started to amass a ton of money for her reelection campaign, including six-figure donations from several supporters.
In the past, the GOP said people never "actively" worked to recall Whitmer because they never got enough voter signatures.
But they also say the "recall exception" in regards to unlimited donations is unfair, because they can't donate to their own candidates the same way. So, Whitmer appears to have an unfair advantage.
That's the basis of the lawsuit and complaint, and it leads to another question:
This is all for the recall effort. But if there's no recall, where does all this money go? It could go to the Democrat Party, or it might be funneled into a political organization.
But right now, Republicans are fighting to take away Whitmer's financial advantage. And if the judge agrees that the "recall exception" is unconstitutional, they just might level the playing field.
We'll have to wait and see if the recall push against Gov. Whitmer proceeds — if it does, Michigan could be in for a brand new leader in 2022.
Key Takeaways:
Republicans filed a lawsuit against Michigan Governor Gretchen Whitmer.
A "recall exception" lets Whitmer amass more donations for her campaign than is normally allowed.
Republicans claim this is "unconstitutional" and gives Whitmer an unfair advantage.
Source: Fox News