Red State Chaos Election Update – Ranked-Choice Voting Just Kicked in for Senate, House Races in Alaska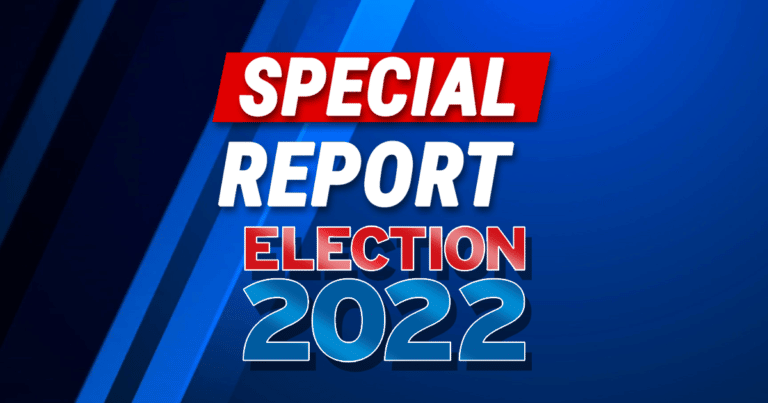 What's Happening:
Most of the 2022 races have been decided by now. But, in some states, slow ballot-counting has led to unacceptable delays. Voters are outraged as counties within Arizona can't even promise they will have the results by next week.
In other states, new odd changes to voting laws are delaying results. Alaska changed is voting system, leaving voters confused and upset about how winners are being selected. And, in a closely watched race for the House, the results are being delayed yet again.
From Daily Wire:
Alaska Democratic Rep. Mary Peltola and Republican Sarah Palin rank among the two top leaders in the state's House race, though the winner will unlikely be confirmed for several days under the state's new ranked-choice voting system.

Peltola currently leads with 47.34% of the vote (101,236), with Palin at 26.66% (57,005), fellow Republican Nick Begich at 24.27% (51,896), and Libertarian Chris Bye at 1.74% (3,716). An estimated 70% of the votes have been counted so far, according to DecisionDeskHQ.com. Republicans have so far combined for 50.93% of the overall votes.
At least we know that Palin and Peltola are the finalists. But instead of having a clear winner, we have to wait until the state counts the second-place votes. Alaska's "rank choice" system forces voters to select more than one candidate.
They have to "rank" their picks from first to last. If someone doesn't win 50% of the vote (which is likely given this system), then the second-ranked picks have to be counted to decide the winner. It is a bizarre and unhelpful system that could lead to losers ending up the winners.
Republican Nick Begich seemed to upset the race, possibly taking votes away from Republican Sarah Palin. Not to mention another Libertarian, who took further votes. The top two, Peltola and Palin will advance. Whoever got more second-rank picks will be declared the winner.
Confused? Yeah, we are all over this one. I'm sure most Alaska voters aren't sure how this process works. Remember when you just picked the person you wanted to represent you in Congress? How nice was that?
This ranked choice system only brings confusion and uncertainty to the democratic process. Which might be why it was introduced in the first place.
Key Takeaways:
Alaska's ranked-choice system has delayed the results of a contested House seat.
Democrat Peltola and Republican Palin advance to the next stage of the process.
Whoever received more second-choice votes will be the winner.
Source: Daily Wire