President Biden Just Got "Horrible News" – And This Colossal Setback Actually Comes From CNN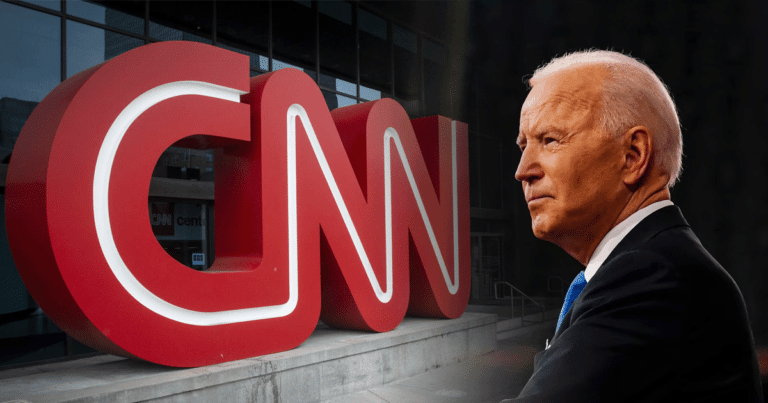 What's Happening:
When Joe Biden announced his re-election bid, he vowed to "finish the job." What job would that be? Oh, that's right, selling America out to China! Under Biden, Americans have suffered from rampant inflation, rising energy prices, a chaotic border, fears of global war, a crime epidemic, and much more.
And Joe claims he wants to "finish" dismantling America's prosperity.
But he did beat Donald Trump, right? So, there are plenty of Americans who would like to see Joe come back for a second term? CNN decided to ask their rabid viewers what they thought of a Joe 2024 victory. And not even left-leaning CNN was about to sugarcoat these results.
From Fox News:
CNN delivered "horrible news" for President Biden as the network's latest polling offered a grim forecast ahead of his 2024 reelection bid.

The poll released Thursday show a whopping 66% of Americans view a Biden victory in the upcoming presidential election as either a "disaster" or a "setback" for the United States.

"Horrible news, horrible for Joe Biden," CNN anchor Jake Tapper reacted to the poll.
Wow. According to CNN, one of the most liberal news networks in America, 66% of Americans would consider a Joe Biden re-election as a "disaster" for the country. They literally think it would be a "setback" for us.
That's not great for someone who is running a political campaign.
Even Jake Tapper said this was "horrible news" for Biden. But are we at all surprised by this report? What big victories has Joe Biden achieved for the American public? Most believe we are worse off than we were before Joe was elected.
And not just concerning the economy. Biden has presided over the worst humanitarian crisis we've ever seen. The man has ignored the border, allowing over 3 million illegal aliens into the country since 2021. This has created an unsustainable situation that impacts our economy, national security, and so much more.
Yet that's just one of the disasters Joe has allowed. And let's not forget he seems to be suffering from some kind of cognitive decline. Democrats can ignore it all they want, but Americans have seen numerous clips that show Biden to be less than alert or healthy.
You can't paper over those kinds of problems. This doesn't guarantee a Republican victory, but it does mean that Republicans need to work very hard to convince voters to give Biden his walking papers next year.
Key Takeaways:
CNN revealed that 66% of voters think a Joe Biden re-election would be a "disaster" or "setback."
The network said this was "horrible news" for Joe Biden.
Biden is responsible for numerous crises that have hurt the country.
Source: Fox News