President Biden Embarrasses U.S. on Global Stage – At Major Summit, Joe Delivers 4 Painful Gaffes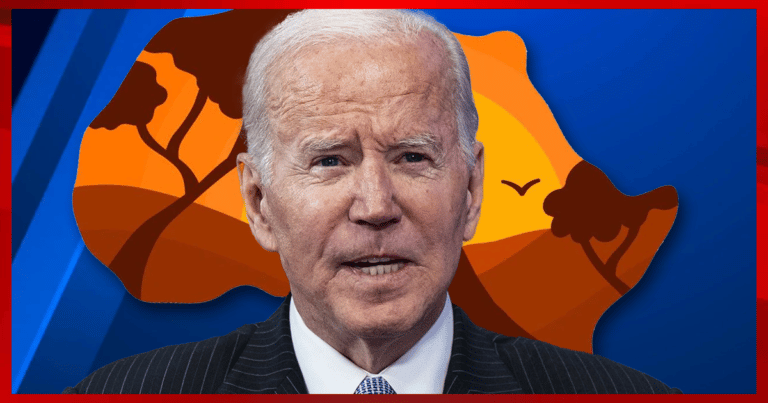 What's Happening:
The media might want us to believe Joe Biden is a successful president. But with each passing day, he does more to hurt our nation's credibility. He has bowed to lobbyists and special interests. He has gone after law-abiding citizens while rewarding illegal immigrants.
And he can't even keep it together during a special summit with African leaders. In just one event, he embarrassed America again and again.
From YouTube:
What was that? Your guess is as good as mine. But that was just the beginning.
From YouTube:
Ugh. Can you die from cringing? I'm starting to get worried. Here he is, again, struggling to read the teleprompter.
From YouTube:
And if that wasn't enough, racist Joe insults a group of African leaders.
From YouTube:
What kind of a joke was that? Biden appears to be patronizing African leaders by referring to himself as that "poor relative" that shows up and never leaves. Ahahahaha! What a funny joke! I guess old Joe's just a down-to-earth guy. He really knows how to connect with these simple Africans.
What a disgrace. Biden is supposed to be the face of the United States to the world. Instead, he is a babbling idiot who clearly doesn't care about our allies in Africa. The aging Democrat seems to have little interest in working with anyone who hasn't written a check to Hunter Biden.
When speaking with China, he bends over backward to accommodate them. When talking to African leaders, he mumbles like a fool and insults them.
When are Republicans going to hold this guy's feet to the fire?
Key Takeaways:
Joe Biden embarrassed America during a summit with African leaders.
He failed to speak clearly while reading off a teleprompter several times.
He then insulted African leaders with a joke about "the poor relatives" that visit.
Source: YouTube, YouTube, YouTube, YouTube