New China Bombshell Rocks Washington Swamp – You Won't Believe What Biden Just Let Them Do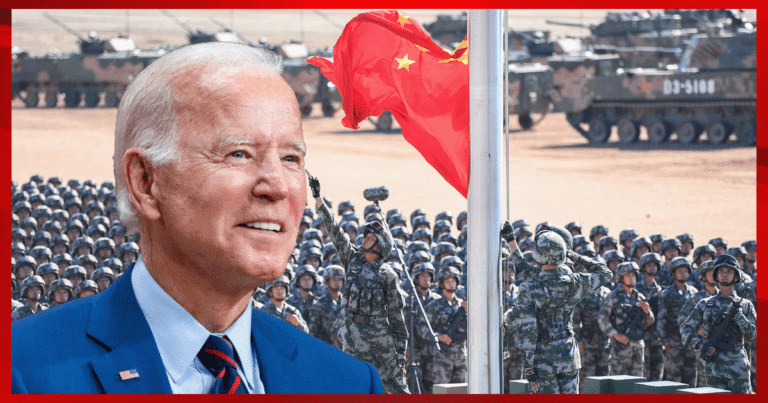 What's Happening:
We know Joe Biden was going soft on Communist China–but we never expected him to do this! Joe's Secretary of State recently let China's President Xi walk all over him. Biden's representative did not hold China accountable for spying on America or undermining our national security.
But now, it seems Biden is letting China make further aggressive steps against us. China claims it doesn't want a "Cold War" with the U.S. Yet it just pulled a move that would have made Stalin proud. And Joe is sitting back and doing nothing about it.
From Wall Street Journal:
China and Cuba are negotiating to establish a new joint military training facility on the island, sparking alarm in Washington that it could lead to the stationing of Chinese troops and other security and intelligence operations just 100 miles off Florida's coast, according to current and former U.S. officials.
Are you kidding me!? I knew Joe Biden hated Florida, but give me a break. China is reportedly building a joint military training center on Cuba. That means, Chinese soldiers will be training Cuba's communist forces.
Uh… this doesn't look like a Cold War to me, but a full-blown real war.
Biden is seemingly doing nothing about this shocking and gross violation of our national security. Cuba is just miles away from the United States. It has long posed a threat to our nation, going all the way back to the Cuban Missile Crisis.
Yet today, the world's biggest communist regime is going to train Cuban soldiers. To do what? Hasn't anyone found it suspicious that China and Cuba are training? You don't train soldiers, unless you prepare to use them. And I can't think of a better target for them than the United States.
Meanwhile, Joe Biden is trying to ban your gas stove!
At this point, Americans should fear Biden is complicit in this scheme. He opened the border to let China-made drugs flood our country. He sits back as China buys U.S. farmland and flies spy balloons over our country.
And he is letting China build a military base on Cuba. We know that Chinese companies bought and sold Joe's family. But we didn't think he'd just let China walk all over us.
Key Takeaways:
China plans to build a military training base on Cuba.
Biden appears unwilling to oppose this obvious threat to the U.S.
Biden has long been accused of being bought off by China.
Source: The Wall Street Journal