Months After Texas Ends Abortion – Red State Reports Unbelievable Record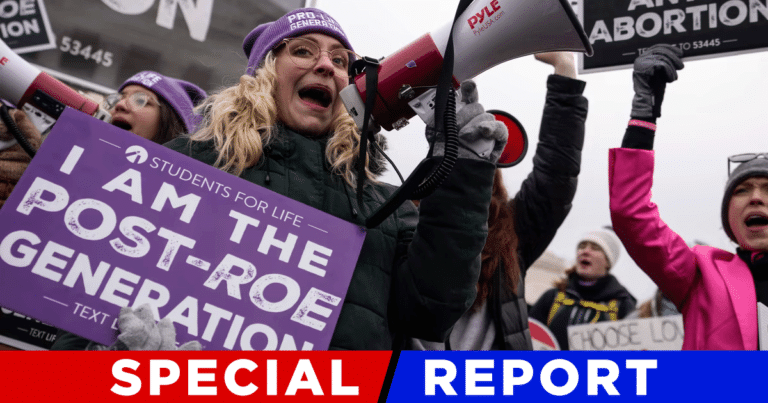 What's Happening:
Thanks to a landmark Supreme Court ruling last year, abortion rights were handed back to the states. This ended over 50 years of federalized abortion, giving states the power to decide abortion practices. Democrats have flipped out as red states pass strict abortion laws.
But one conservative state led the way in protecting life in the womb. Texas was one of the first Republican-led states to ban abortion completely, defying one of the left's most-beloved practices. It's been about a year since the state banned abortion entirely. And this has been the result.
From Just the News:
An abortion ban in the state of Texas has led to nearly 10,000 additional live births in the state, researchers from the Johns Hopkins Bloomberg School of Public Health estimate.

Between April and December of 2022, the researchers conclude that the state witnessed 9,799 additional births that would not have been occurred but for the existence of the state's abortion ban, the researchers concluded.
Wow, Democrats must be so angry that 10,000 babies were able to be born, not aborted. Since Texas banned the heinous practice, 10,000 children were born that would have otherwise been aborted.
It's really hard to defend abortion as "safe" or "humane" when you look at figures like this. Democrats claim a child isn't a human until birth. But when you realize these 10,000 human beings would never have had a chance at life, if Democrats had their way, you can't truly defend abortion.
Thanks to Texas's brave leadership in this area, lives were literally saved. Many red states have issued strict limits on abortion. But many still allow it up to a certain week of pregnancy. Even Donald Trump supports abortion now, suddenly, claiming 6-week bans are "too strict."
But that doesn't change the fact that millions of Americans are celebrating the end of Roe v. Wade. And they are supporting leadership that will fight to protect life, not end it.
Key Takeaways:
The Texas abortion ban has resulted in nearly 10,000 additional live births in the state.
Texas banned abortion soon after the Supreme Court ended Roe v. Wade.
Democrats have been fighting to force abortion onto red states, which have banned it.
Source: Just the News