Moments After Biden Accidentally Admits Recession – Joe Loses It, Starts Yelling About Car Prices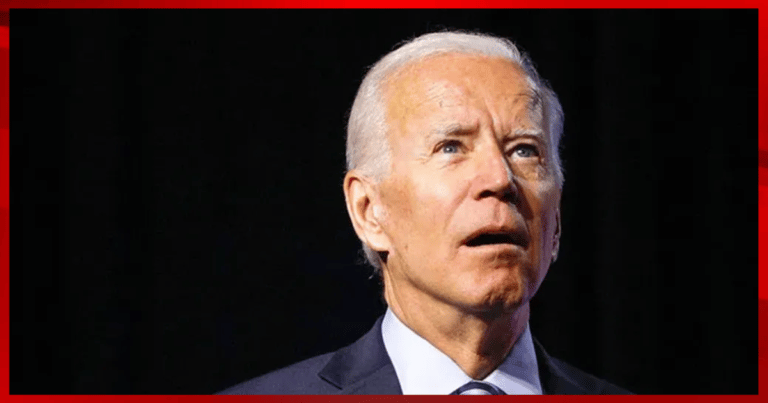 What's Happening:
We've spent quite a bit of time covering Joe Biden's ailing mental health. Democrats might be ignoring it, but it's getting harder and harder to deny. The White House has done its best to hide Joe from the spotlight. But he's the "president," after all. Once and a while, he has to make a speech.
But this time, his handlers are probably wishing they kept him at home. While speaking about the economy, Biden seems to admit something his people have been denying for years. Then, he really goes off the rails.
From Twitter:
Joe Biden: "Think about why the recession got so bad two years ago."

Joe Biden took office two years ago.
Joe Biden: "Think about why the recession got so bad two years ago."

Joe Biden took office two years ago. pic.twitter.com/w4PhV6XqOq

— Julio Gonzalez – juliogonzalez.com (@TaxReformExpert) January 4, 2023
What the heck did I just watch? Biden appears to admit we had a recession "two years" ago. That was the time he entered office. Is he admitting he started a recession when he became president? It is possible he was referring to the lockdown-induced recession of 2020. But that was three years ago.
Plus, he goes on to rant about car makers. The car shortage began in 2021, when car makers couldn't get semiconductors from China. That shortage wasn't felt until around mid-2021, when car dealerships ran out of inventory.
But that has nothing to do with the root causes of the recession, which was the supply chain crisis and massive government spending. All thanks to Uncle Joe. Things get worse during this speech when he complains about America sending jobs overseas.
Uh… what? When Trump was president, he fought to bring jobs back. It was Joe and the Democrats who helped revert us back to the old days, when jobs bled to foreign countries. Biden, in true old-man fashion, gets upset about… something.
He shouts into the microphone. But it's unclear what his point really is.
The fact remains our economy was recovering by the end of 2020. But Joe's reckless spending and failures in leadership forced us into a recession. Inflation still rages and the supply chain (among other problems) has not been fixed.
Biden can get mad all he wants, but there is only one person to blame: himself.
Key Takeaways:
Joe Biden melted down during a recent speech about the economy.
He seems to admit the U.S. enter a recession "two years ago," when he entered office.
Biden then started shouting about the car industry, but he appeared to make no sense.
Source: Twitter