Model and Trump Fan Blows Up Bud Light – Bri Teresi Unloads a Full Clip On "Woke" Products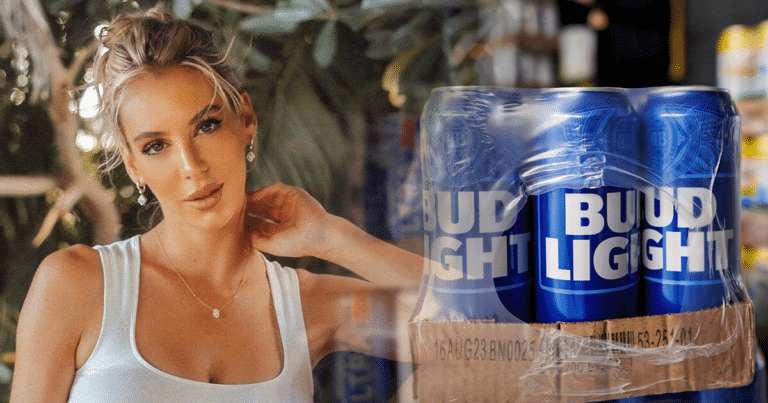 What's Happening:
More and more companies have decided to embrace radical, leftist policies in a desperate attempt at "staying relevant." Large corporations, run by liberals, are pushing "woke" messaging to attract younger customers. With so many better options to choose from, Gillette, Disney, and Bud Light think parroting leftist ideas will save them.
Well, it hasn't worked yet!
When Bud Light went "woke," they lost millions of customers. Musician Kid Rock famously shot up a bunch of cases of the beer in response. A social media personality and model, Bri Teresi, was shocked when she discovered her company also swallowed the tranny pill. So, she took a page out of Kid's book.
From Fox News:
Instagram influencer, model and Trump supporter Bri Teresi took a rifle to Bud Light, Tampax tampons, and lingerie made by her former employer Tuesday night, protesting their recent woke marketing schemes…

"The only way to stop this nonsense and propaganda is to not support businesses that do not support our values. It's that simple!"
GO WOKE GO BROKE pic.twitter.com/MwTlrqLQ59

— Bri Teresi (@briteresi) April 25, 2023
Bri Teresi dropped a lucrative partnership with lingerie company Honey Birdette, after they used a male model to pose in a woman's three-piece lingerie set. Along with products from her former company, the model also laid waste several cases of Bud Light.
That was probably the company's biggest sale since the start of this nonsense. The Instagram personality scolded companies that put "a diversity handout" over life-long customers. Her video is quickly going viral, receiving hundreds of thousands of views.
Teresi is one of many personalities that have openly called for a boycott of Bud Light. Just a few years ago, we wouldn't have expected celebrities to oppose a large company, even if it went woke. But recent events have pushed Americans into rejecting the transgender movement.
The radical group has declared war on law-abiding citizens. Transgenders have called for a "day of violence" against those who disagree with their views. A transgender shooter killed six people in a Nashville Christian school. As this movement becomes openly militant against traditional American values, it appears people are becoming less afraid to challenge it.
Key Takeaways:
A social media personality and model turned on her former company for going woke.
She posted a video of herself firing into lingerie and cases of Bud Light.
Bri Teresi cut ties with Honey Birdette after it featured a man in women's underwear.
Source: Fox News