Minutes After the FBI Raids Trump's Home – Donald Catches the Nation Off Guard with Video Teasing Run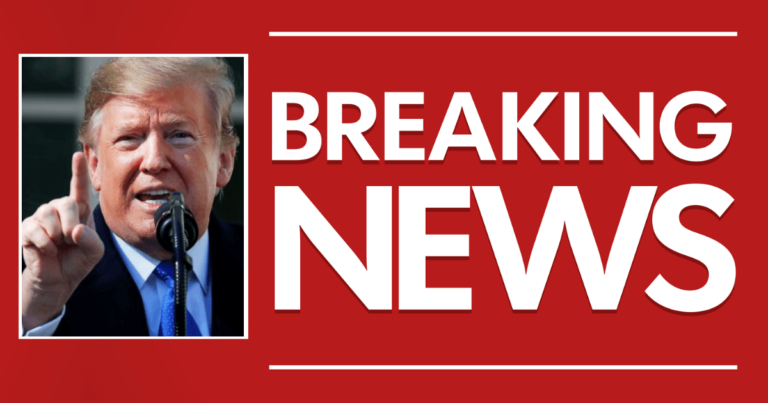 What's Happening:
Americans are trying to make sense of the unprecedented FBI raid on Donald Trump's home. Many are wondering just what the left is up to.
More interesting to note is how it was Trump who first revealed what the FBI had done (would we have known about it otherwise?). But soon after he exposed the agency's plan—he posted a dramatic campaign video.
From Fox News:
Former President Trump posted a campaign ad-style video on his social media platform Truth Social early Tuesday morning – hours after his Mar-a-Lago estate was raided by FBI agents in Palm Beach, Florida…

It begins in black and white with the sound of an ominous thunderstorm in the background…

Trump says that America, in many ways, has become a "joke." The video takes a more uplifting turn as it goes from black and white to color. Trump says it is "hard-working patriots" who will save America.
And here's the video:
Trump Drops MAJOR 2024 hint on Truth Social with new campaign ad HOURS after Deep State declares Political War on him in FBI Raid pic.twitter.com/5OAm3btLTB

— Benny Johnson 🍊 (@bennyjohnson) August 9, 2022
While Democrats were running amuck, spinning the news that the FBI raided Trump's home, the 45th president fired back with a dramatic campaign-style video.
The video opens with the sound of thunder, as Trump lists the many crises and failures of the current administration.
But it takes a hopeful turn as Trump vows that America can be turned around, thanks to "hard-working patriots."
The video ends with a promise from Trump himself, "…the best is yet to come."
Trump does not announce any plans for 2024, but it is the strongest suggestion yet that he intends to run again.
Last month, we reported on rumors that Trump was planning to make his announcement in September, just before the primaries. Some said maybe even sooner.
Is it a surprise that, a month before his possible announcement, Biden's FBI raids his home over a few documents?
(Keep in mind, the FBI never raided Clinton's home, even though she had an illegal email server with many, many classified documents.)
It's hard to believe this raid wasn't timed deliberately to undermine Trump's possible campaign plans.
But if that was the goal, they failed miserably. Trump did not hesitate to drop this powerful video, just moments after this raid was revealed.
It's as if this raid played right into his plans. Word is spreading that Republicans who were cooling on Trump are now fired up, outraged that Biden would do this.
Perhaps this raid is already backfiring on the left?
Key Takeaways:
Donald Trump posted a dramatic, campaign-style video hours after the FBI raid.
The video blasts the many failures of the Biden administration, saying America has become a "joke."
It ends with a promise that America can be saved, but stops short of announcing a 2024 run.
Source: Fox News