Merrick Garland Blindsided by D-Day – Republicans Are Cheering Over Congress Move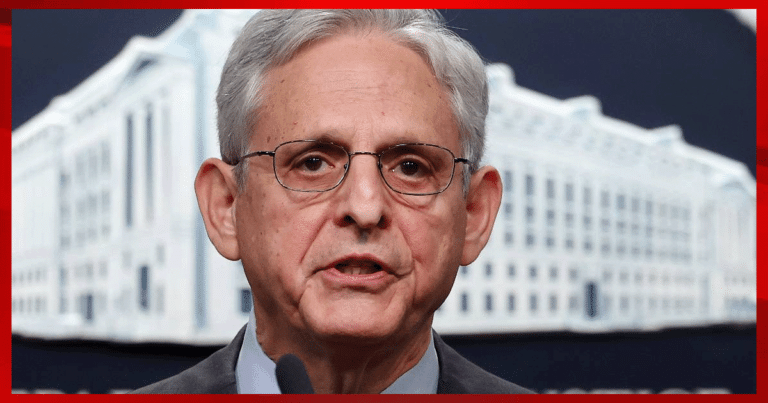 What's Happening:
With the news that the IRS whistleblower's claims against the DOJ have been confirmed, Joe Biden's hatchet man Merrick Garland is in big trouble.
For years, this AG has been accused of abusing his power to protect Democrats. But no, we have testimony that seemingly proves he interfered in an IRS investigation to protect Hunter Biden and his father.
House Republicans, including Speaker McCarthy, are outraged at this apparent abuse of power. Democrats constantly accuse Trump of doing the very thing Garland and Biden have been doing all along. And now, Garland will have to face the music–as an impeachment probe is almost certainly on its way.
From NBC News:
Attorney General Merrick Garland is scheduled to testify before the House Judiciary Committee in September, two sources familiar with the matter confirmed to NBC News on Tuesday.

The hearing scheduled for Sept. 20 will put Garland face to face with one of his biggest GOP critics: Committee Chair Jim Jordan of Ohio. It will be the first time Garland has testified before the Republican-led panel this year.
After years of questionable actions and accusations of corruption, the head of Biden's DOJ will have to appear before Congress. Merrick Garland, a partisan figure who has used the DOJ to help Democrats, will be forced to testify before the House Judiciary Committee and Jim Jordan.
Jordan has been leading the charge investigating Biden's weaponization of government. The Department of Justice has been the top culprit, exposed for working with social networks to censor Americans. The DOJ even once investigated parents as "domestic terrorists" over concerns for their children.
I doubt Garland is looking forward to this hearing. Meanwhile, Speaker McCarthy will most certainly launch an impeachment probe in the coming weeks. House investigators are uncovering evidence related to Biden's bribery scheme.
If Democrats think they have the upper hand, indicting Trump, they have another thing coming.
Key Takeaways:
AG Merrick Garland will testify before the House Judiciary Committee in September.
This comes as House Speaker McCarthy considered launching an impeachment probe against him.
Garland has been accused of using the DOJ to undermine justice and protecting Democrats.
Source: NBC News